Discussion Starter
·
#1
·
hi there, let me start out by saying that i've always wanted a 91+ MR2 since i was a kid. however around here, they are still quite expensive. recentley, i was about to jump on one with front end damage for $1000, but when i called to pick it up, it was sold.
now this car came up now: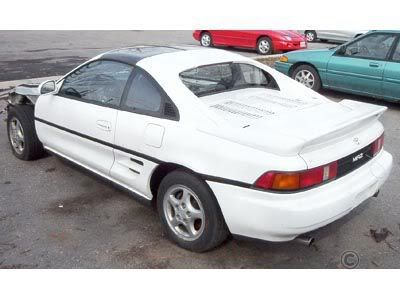 Comment: Glass t-tops, 5 speed,mint blue cloth interior. Front collision damage, includes complete front clip, new Tom's front bumper. 2.2L runs like a dream, 80 KM. Super clean, non smoker car ! Great winter project ! $ 3995 obo
i'm really considering picking up this car. here's the thing tho. i currently drive a 94 Acura Integra that i've done quite a bit too.(did everything myself except paint) here's a pic of it: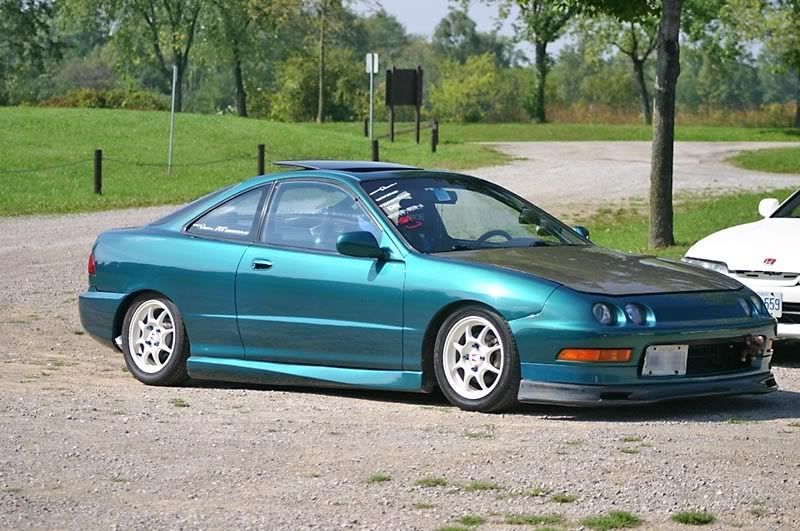 i'm also in the process right now of building a turbo motor for it (forged pistons, rods, all machine work and everything new etc) and a turbo setup. the setup is a T3/T04E 60trim garett turbo with a turbonetics evolution wastegate, top mount manifold etc. here's the motor: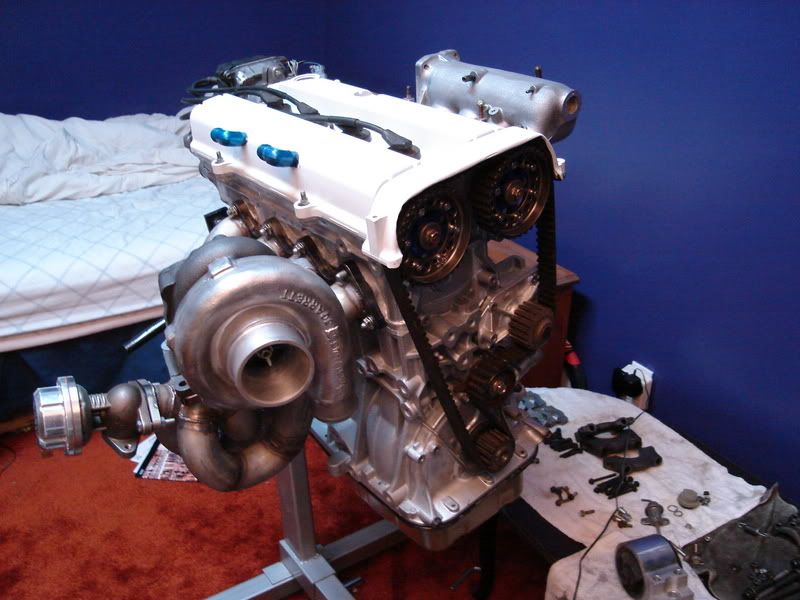 now i was wondering, that if i pick up this MR2, i am going to just drop in a different motor for the integra and use the turbo and wastegate on the MR2. now i know i'll have to fab up a downpipe etc for the MR2, but would i need some kind of aftermarket exhaust manifold?
also, i was wondering, how easily could that front end on the MR2 posted above be bent? good chances that the frame is bent? i havent' gotten a chance to look at it but will soon; it's just kinda far away.
what are some of your opinions on buying this car? should i go for it or just finish the integra and keep on looking for a proper MR2? i'm not afraid of fixing her up, just don't want to spend money on a lost cause. also the seller says it comes with a "toms front bumper" anyone have a pic of what this looks like?
thanks in advance for the help! :thumbup: