Yeah so here's the story
Unfortunately yesterday I got FREAKING Rear ended!. :headbang:
So, I was heading home from school with my girlfriend when this happened. The road i was on had four intersections, so apparently there are multiple stop lights there. Well, the street i was on had four lanes: 2 left turn only lanes and 2 going straight (this straight only lane is kind of curving so the stop light isn't the regular Green light it has the green arrow light going to the right a bit). Basically what happened was this light turned on, the straight only light, but our light was still red. In the lane to my left the first 2 cars beside me went, without even noticing that that's not our light. Without paying attention, the delivery truck behind me thought this light is ours too yeah so basically my rear was horribly destroyed.
The hit was so bad that my spoiler came of and his plate was imprinted on my rear bumper. Cuz he was using a F250 or 350 delivery truck and his front bumper is like pure steel.
When he got of the car he was really scared and was like boss don't worry im going to fix everything just don't tell my employer what happened i just got this job. I will fix it through my insurance, i will do everything to fix the damage, just don't tell my employer he keeps repeating and repeating this the whole time were conversing. and I was like, I'm not here to ruin your life, accidents happen that is why its called an accident. I was like i just want my car fix, where it was before i got hit. and were all good.
So yeah it went well. On that the same day, he claimed the incident and his insurance called me. As of now their making the necessary investigation. Hopefully it'll be fix soon. But as of now im driving my car like this.. :facepalm:
Also, I feel this wobbly feeling when im driving the car from the rear. I don't really now what it is. If its the alignment or the axles was bent.. But when i took a look at the axles they were pretty normal. I also got an estimate it will cost around 4k to fix everything. Good thing i know the body shop guy he told me that his going to include my aftermarket tail lights. So I was pretty relieve.
Regarding the spoiler that came of. Im claiming that too as broken. But its really not its still in excellent condition it has no scratches no anything it didnt fall during the accident. So i think im going to sell my spoiler. So if anyone is interested leave me a message. Ill be selling it for $150 pick up or + shipping.
Thank God were Safe
Here's the pic. :facepalm: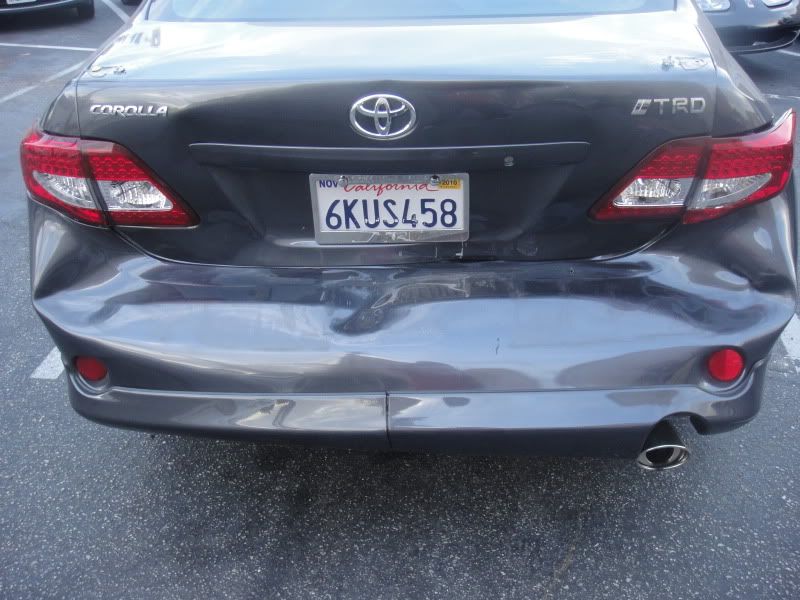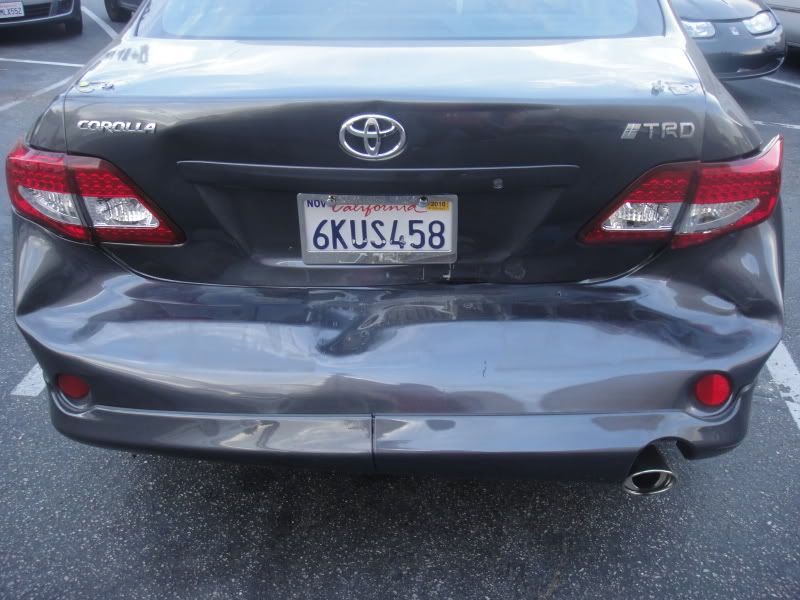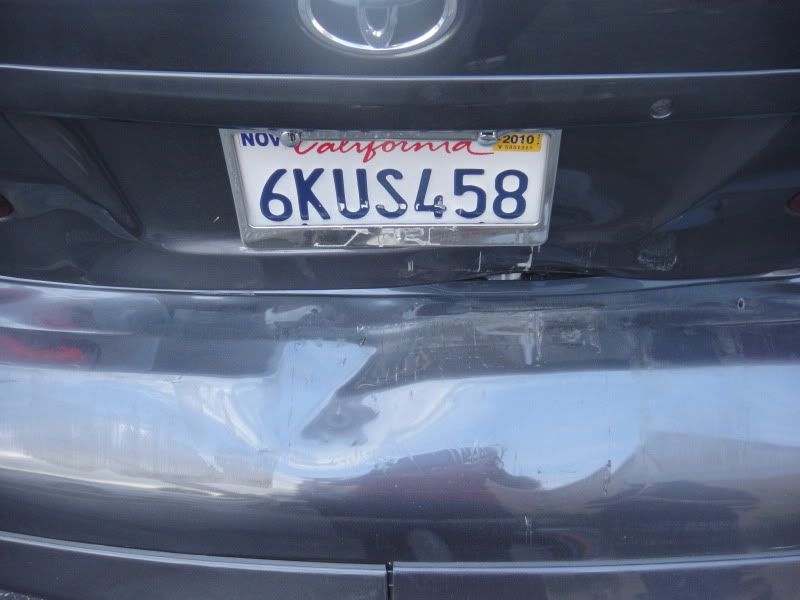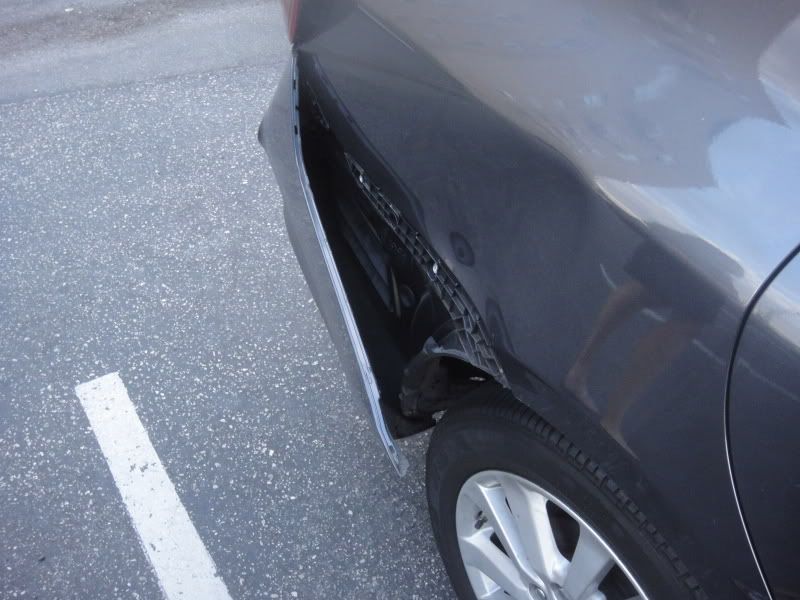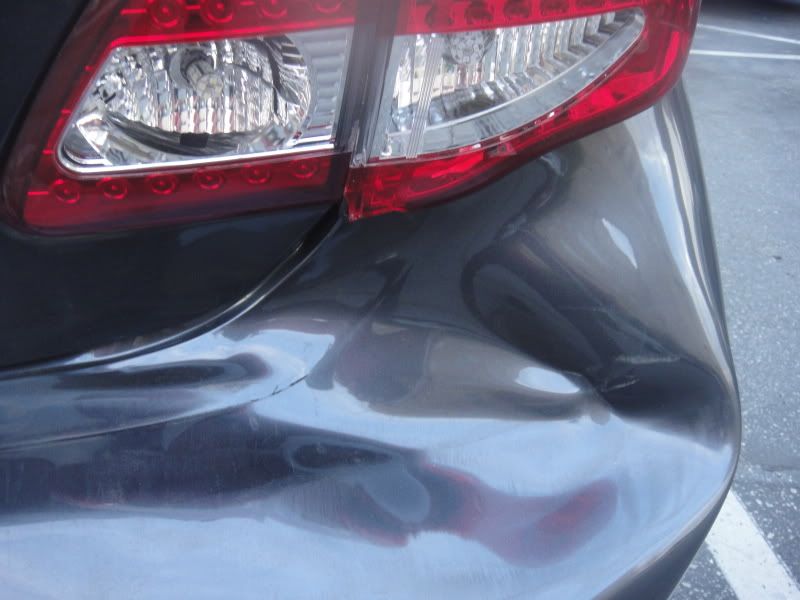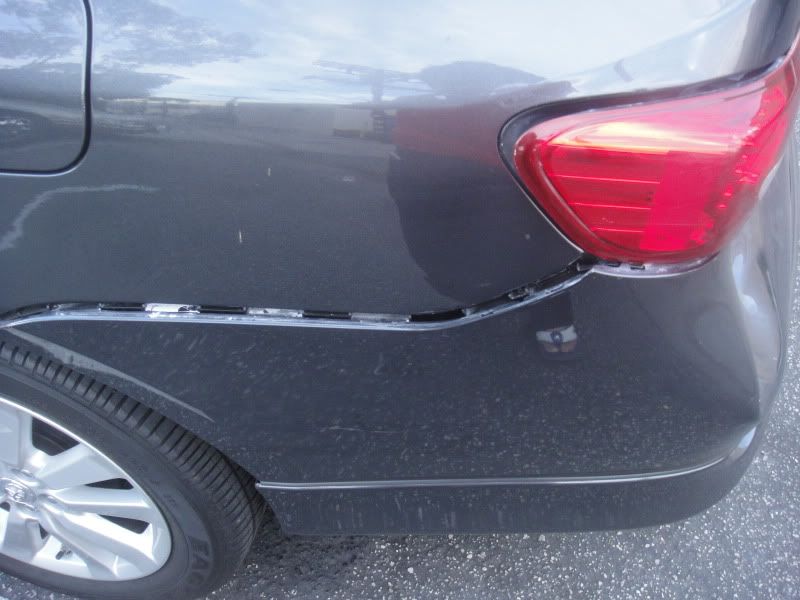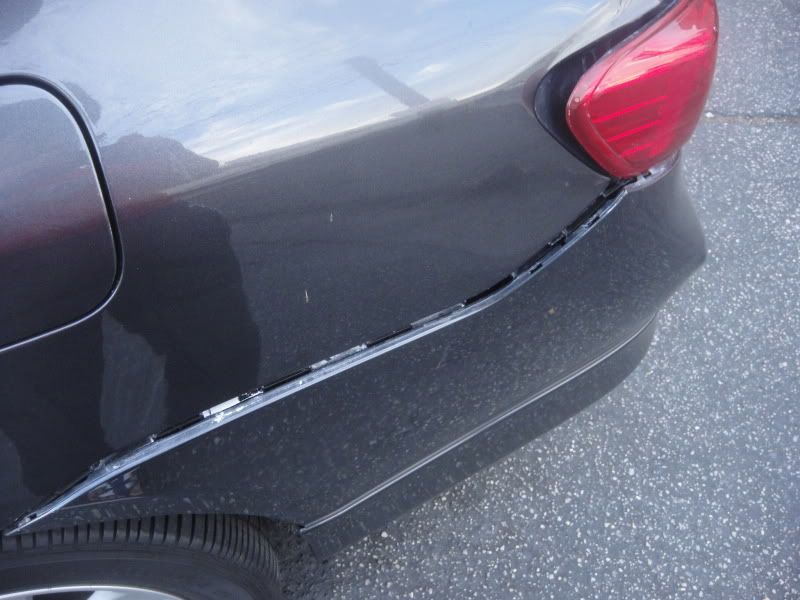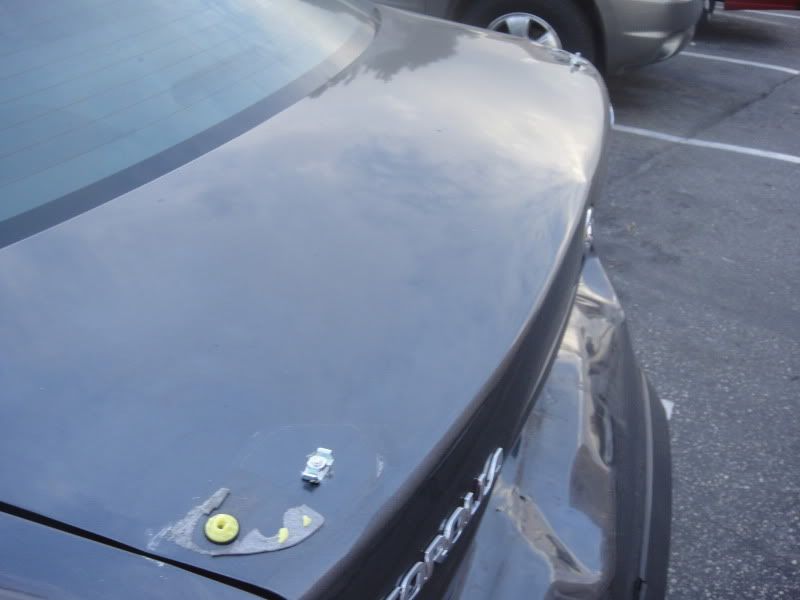 Look at his plate number!
That's the spoiler