This will be my last thread for my personal car. It will include updated pics, questions about my car, and anything/everything about my car. I felt like combining it into one
2007 Camry LE I4
I had the tranny replaced at 2K miles due to flaring. Only I4 known to date that flared. Then I went to modding
Here's the list of mods:
RKsport complete valence kit
TEIN SUSPENSION! (2.5 inch lowered)
SE front grill
Xenondepot 6000K HID conversion kit
Sportmax Staggered 19x9.5 rear, 19x8.5 front (3.25in lip rear)
Stretched tires (no rubbing fender, tire, and wheel!)
Limo tints front, double limo rear
HKS hi-power ti catback system 2.25in. piping (170mm muffler)
K&N typhoon intake w/ heatshield
12 inch sub
Here are pics of my car most recently (today). The weather was kinda gloomy, so I was really depressed when I took these pictures.
Tein Suspension (Setup gone by end of March)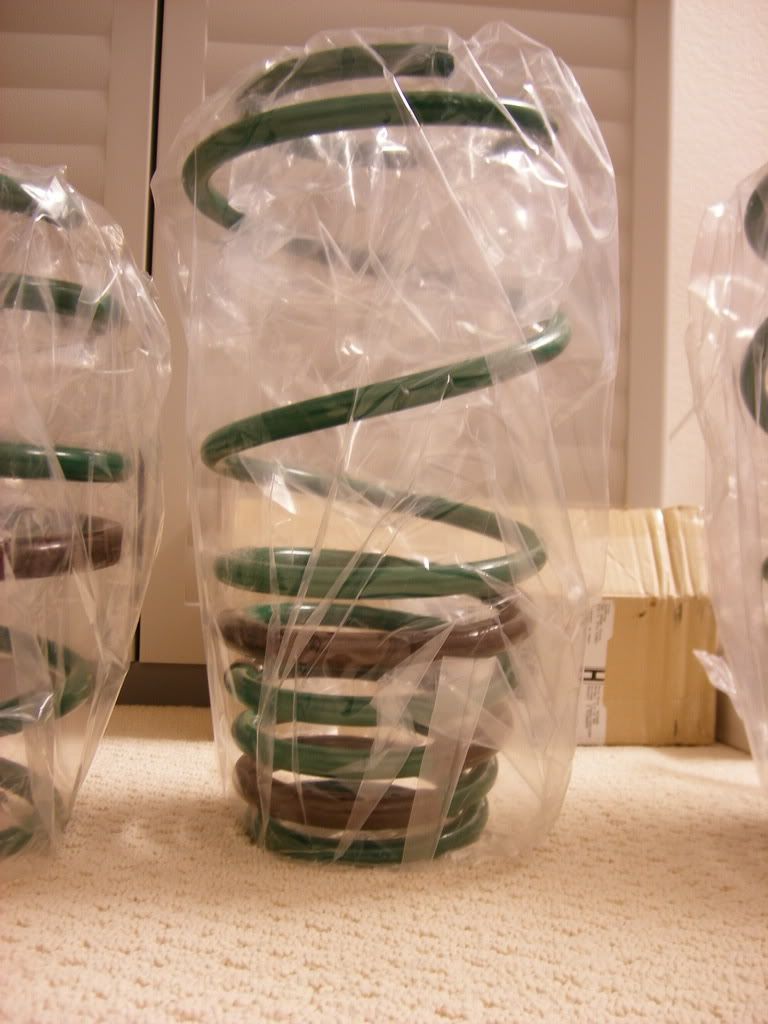 My Car has a 3.25 inch lip in the rear rims.
New SE Grill! You guys were right, Gray is much better than Black. Thanks Toeknee!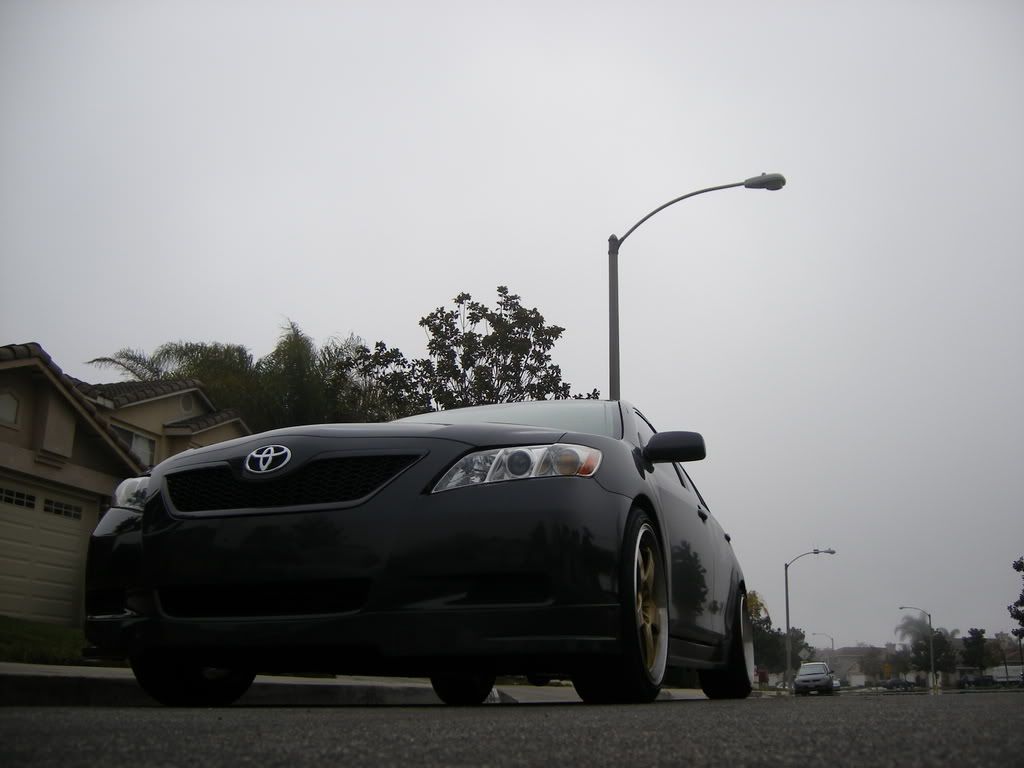 Look at that lip..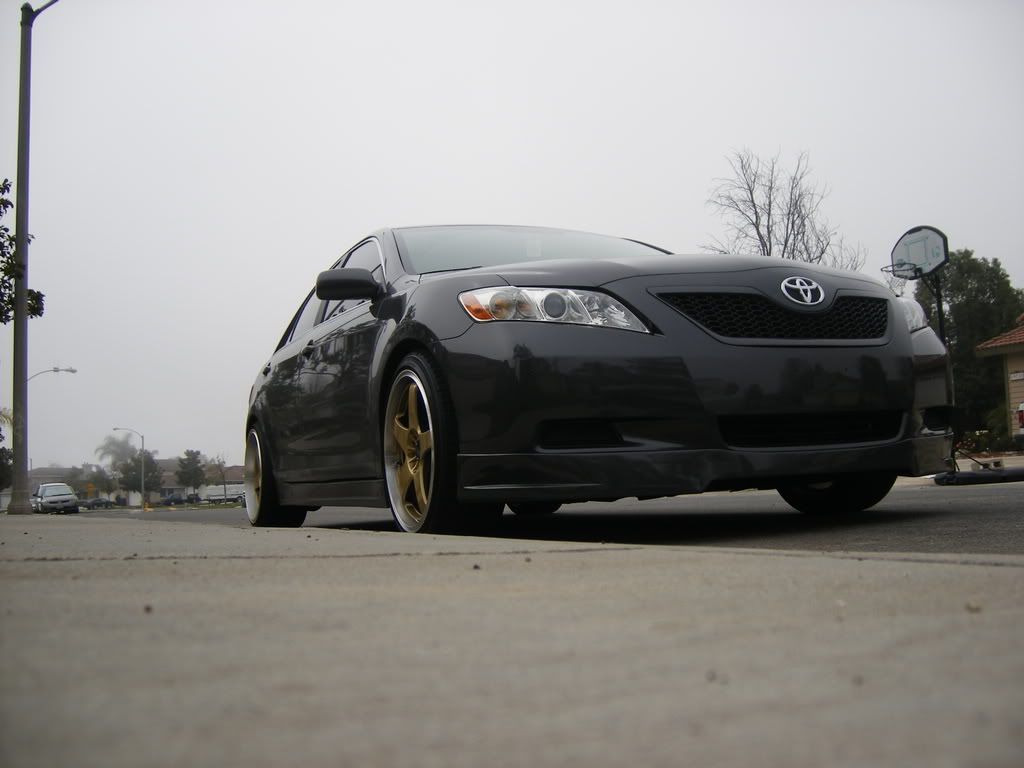 As you can see, my car is already pretty low to the ground.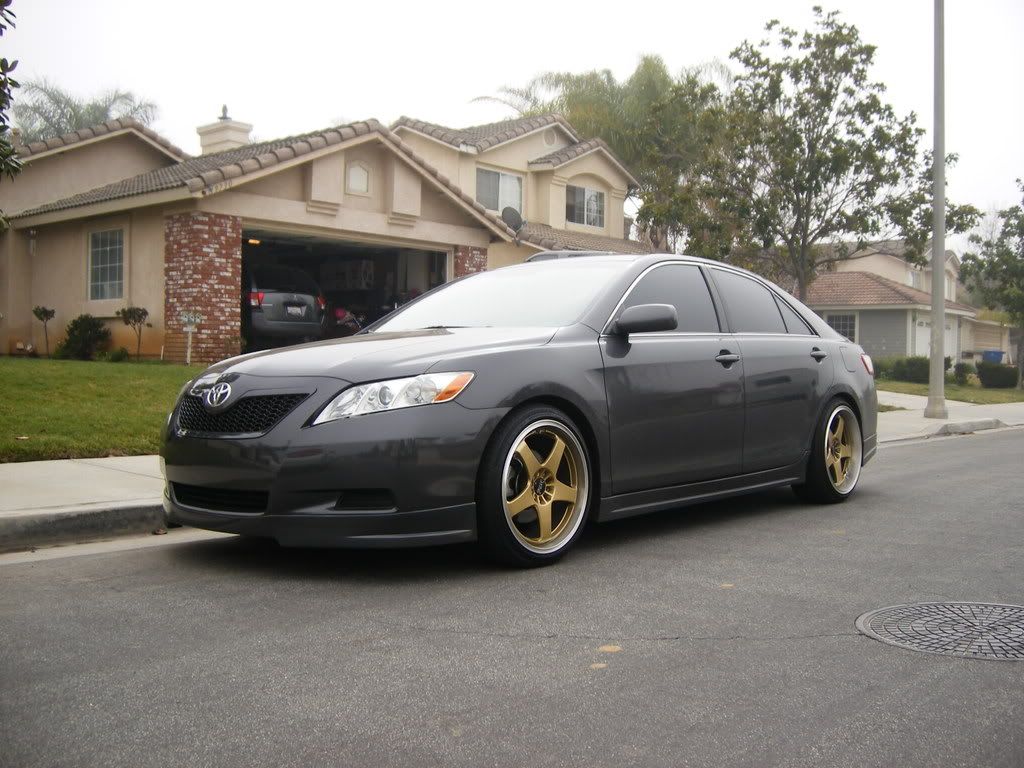 SE Grill, because everyone at TN told me to get it, and I definitely agree it looks good!
Here are pics of the car's wheel/fender. Just to give you guys an idea of fitment. My rims are 19 inch, +35 offset, 9.5 wide in the back, 8.5 wide in the front. You can see how its even with the fender, and even sticks out a bit.
Front.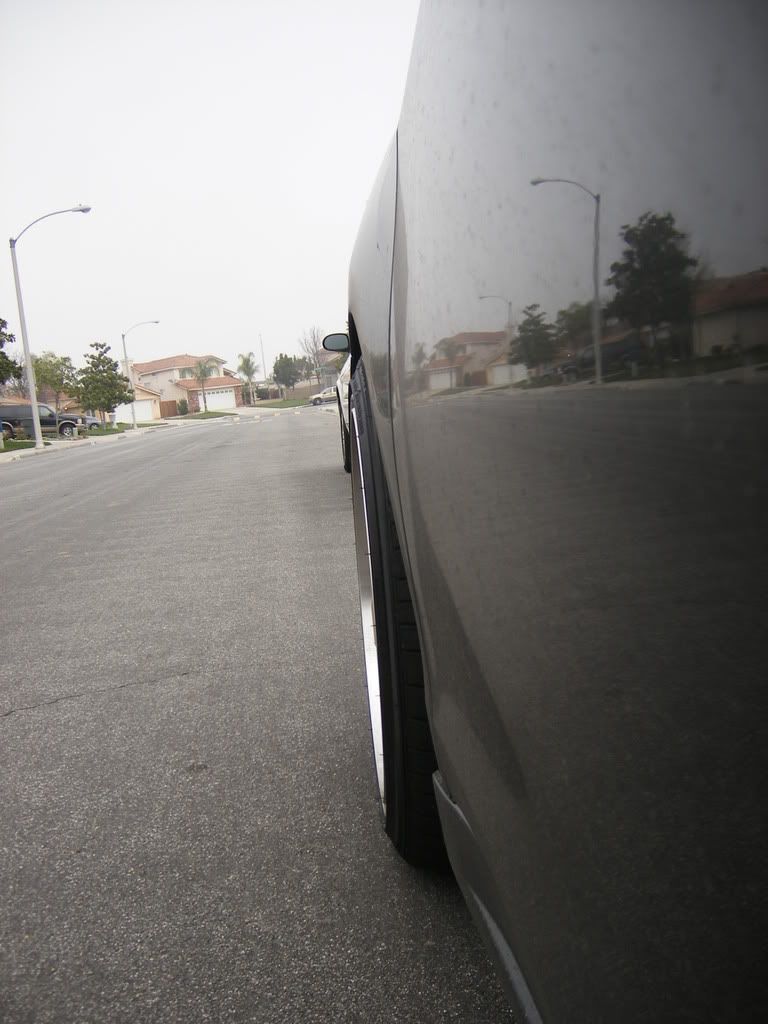 Rear.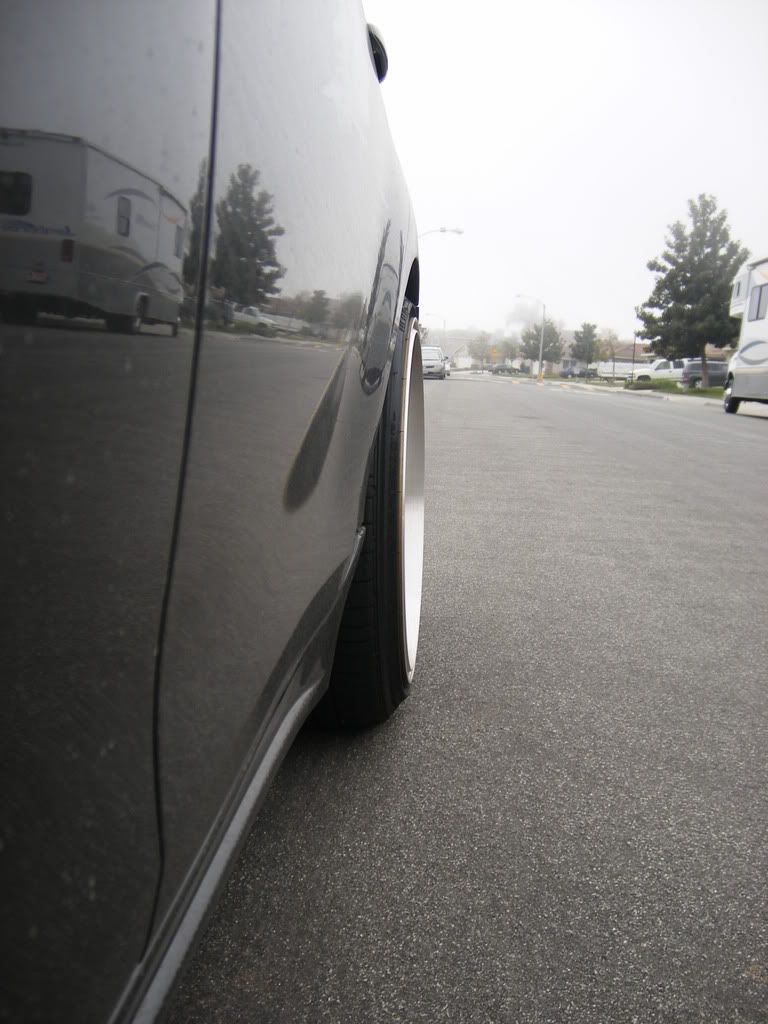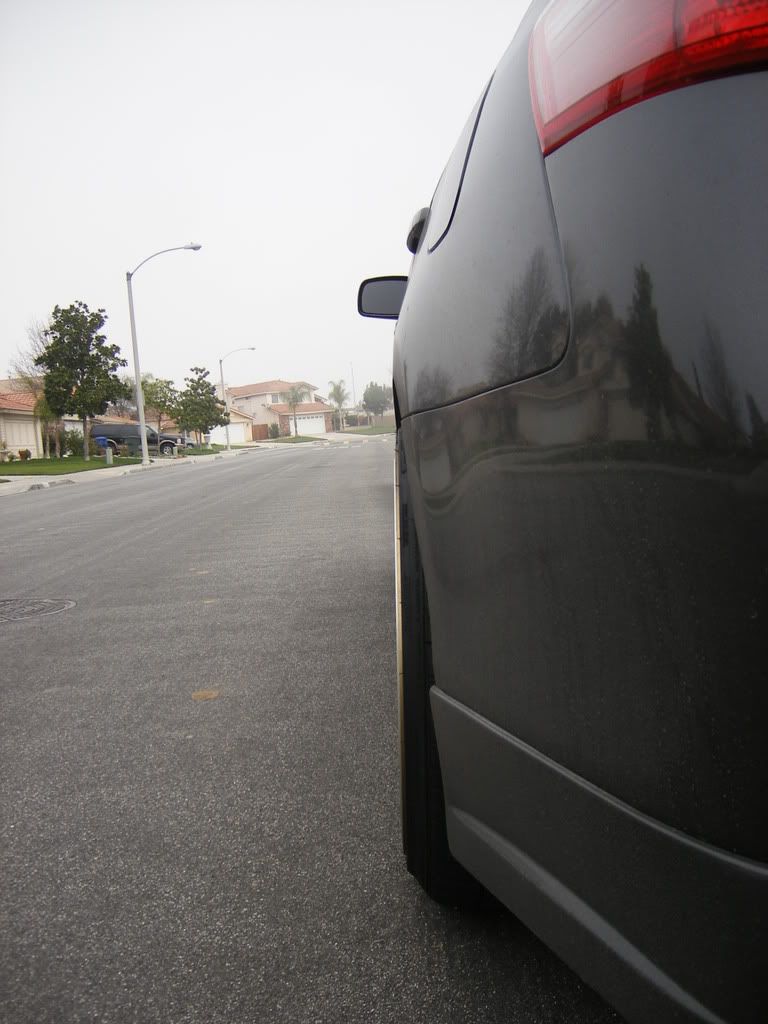 And finally, double limo tint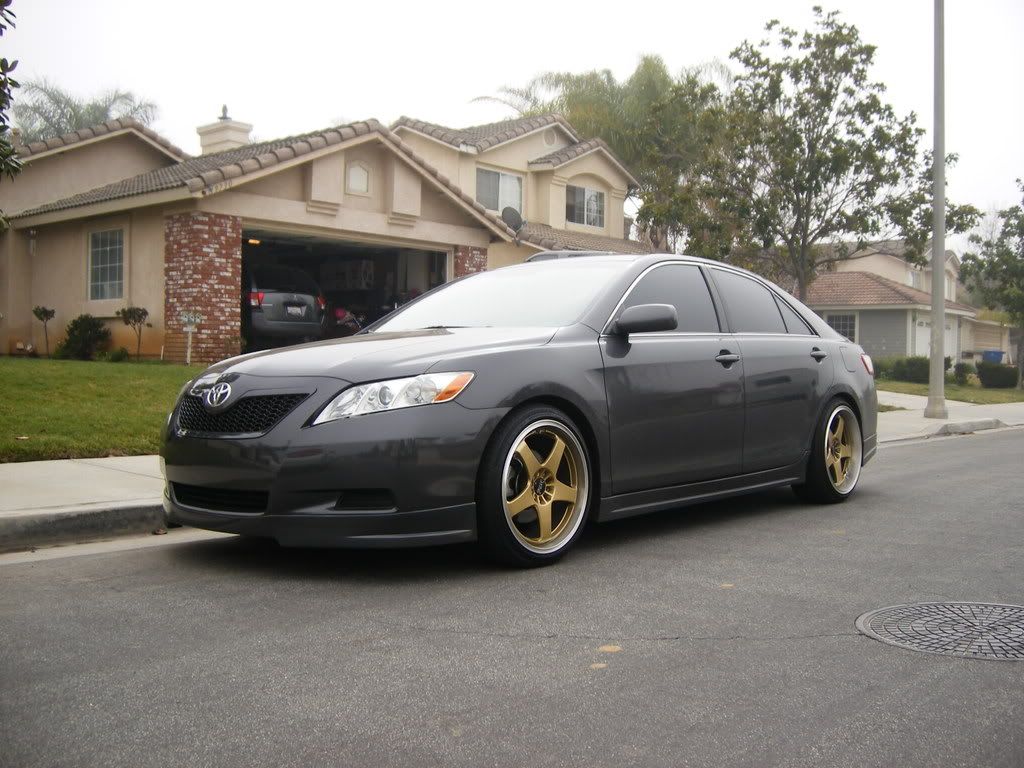 ___________
_
My only future mod is the Megan coilovers, which I'm installing March 29. I will update you guys furthermore, and try to provide any questions you have regarding my car and its mods. Until later...