7) Pull the black cover to expose the electronics board. Unscrew one more screw and pull out the electronics board.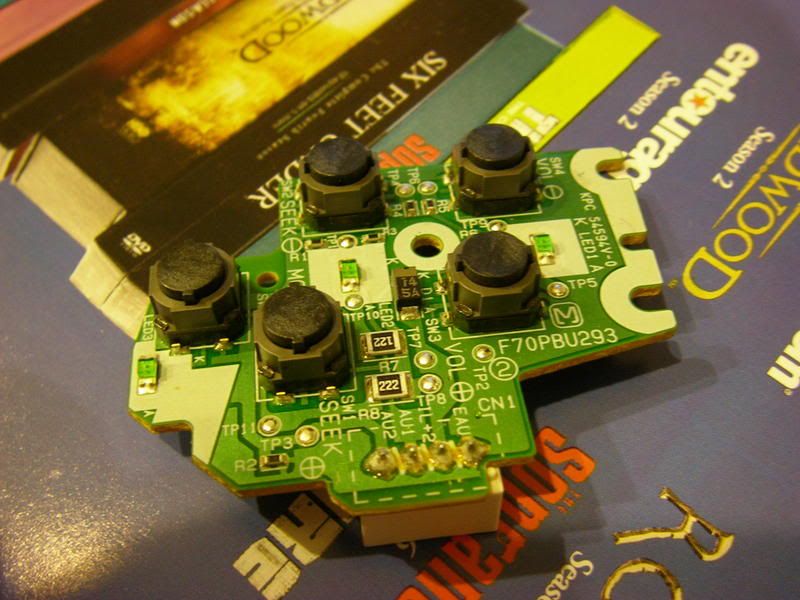 You can see the ugly green LEDs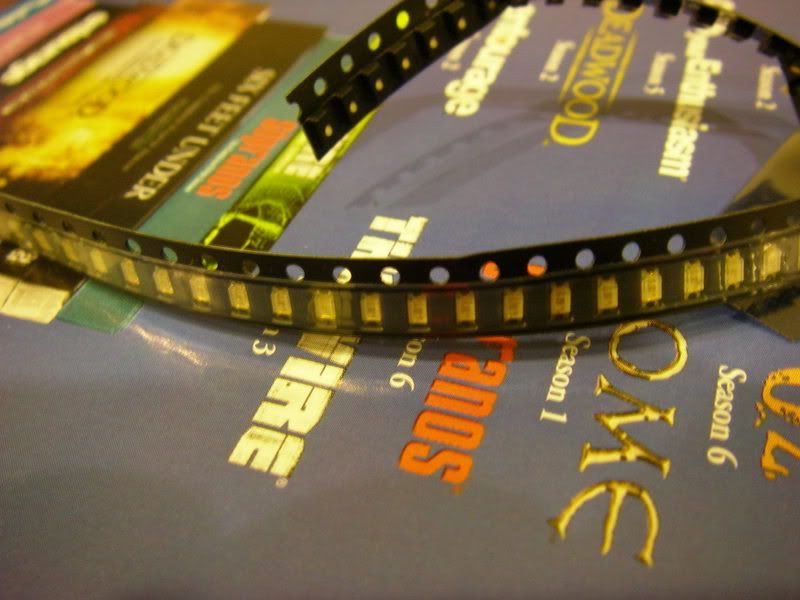 New LEDs... all 50 of them... hahaha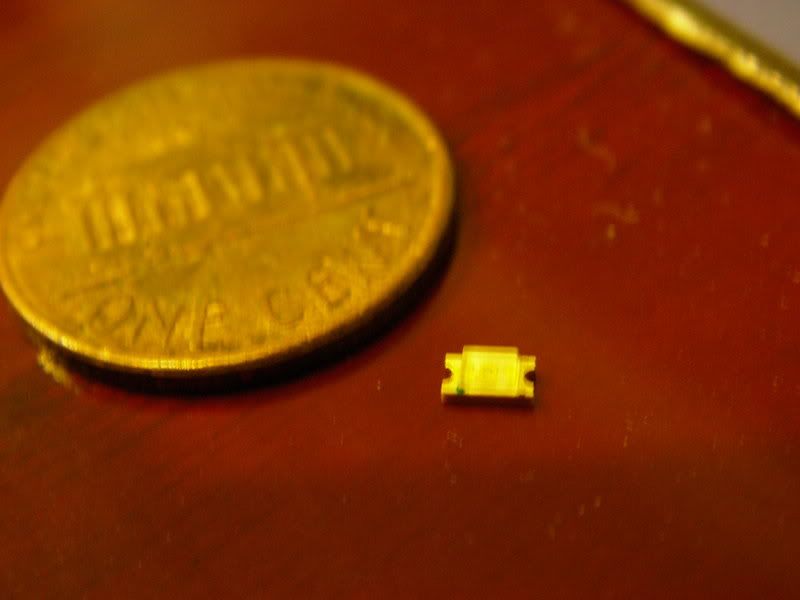 Size of LED compared to a penny
8) I was stumped on how I was going to pull out the LED... If you get a knife an stick it in between the Led and push, the LED will pop right out.
It'll keep the prongs that fit snuggly with the grooves on the new LED's shown above with the penny
9) Solder the new LED's and use reverse steps to put everything back together