Hey guys, I'm a proud owner of a 98 Camry LE 4 banger ... inherited from my dad lol. It's not the best of cars... its beige and boring to the fullest, but its one hell of a reliable car. That 5sfe can take quite the beating. I plan on slowly and progressively making this car better (hopefully some members can give me some advice).
Well heres some pics ;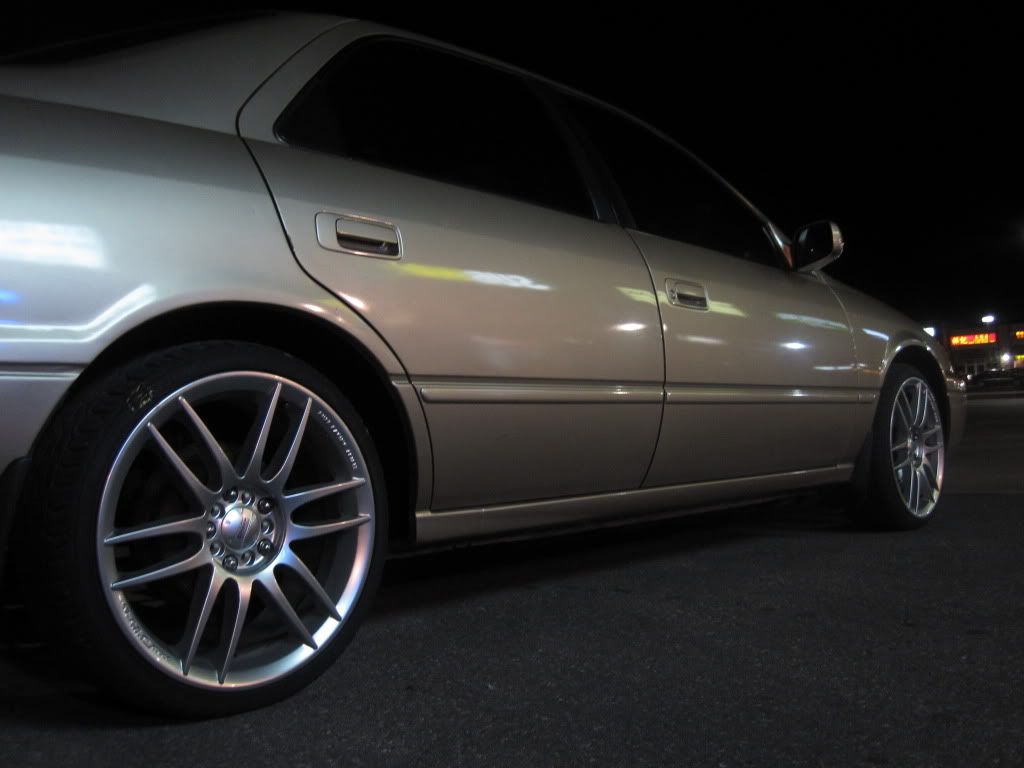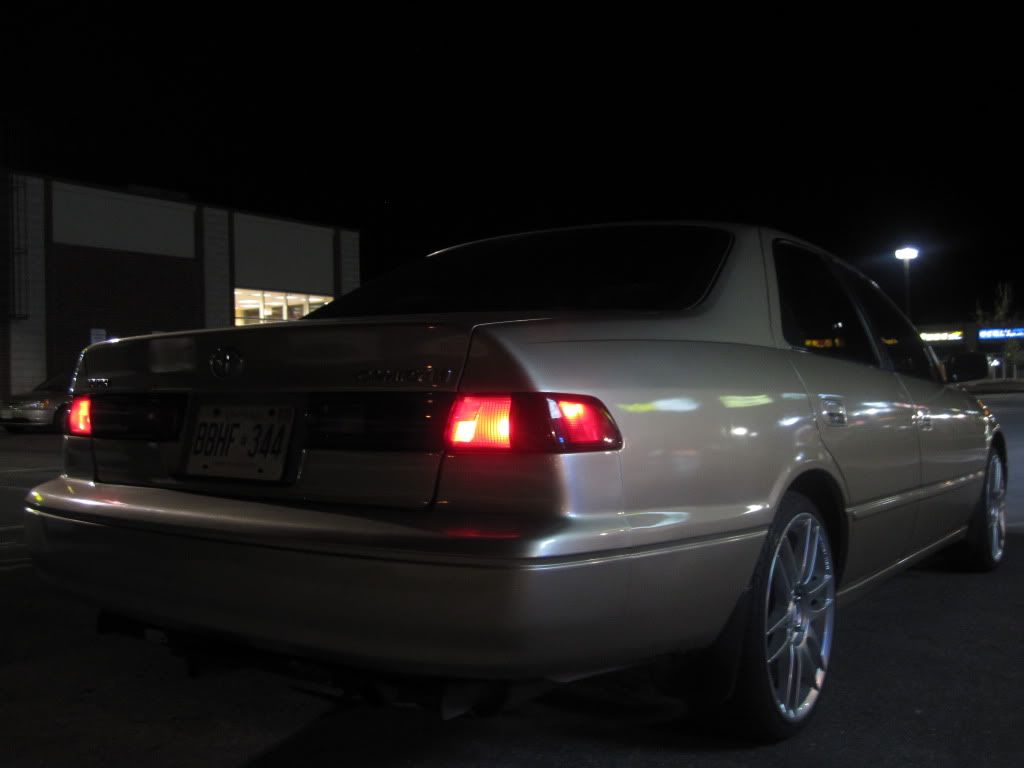 Whats been done to the car so far:
6000k HID kit
18x7.5 5zigens
Eibach prokit
window tint, etc..
Future plans:
TRD strut bar (if I can find one)
Whiteline or TRD rear sway bar
Intake..short ram or Cold air intake (what do you guys suggest?)
Cat-back exhaust (suggestions?)
Install aftermarket fog lights
New struts..possibly tokico's or KYB
Coilovers
... and anything else that comes by. I'll be slowly doing this as I'm a broke university student lol, so I'll be doing mods according to what my funds permit :thumbsdow