Hey guys ive got a used pioneer avic d3, this has been used by me for about 6 months. It works great, comes with the antenna, pioneer
CD-I200
for ipod hookup, and video playback, and wire harneess. It also comes with a pioneer map dvd, but its not the original, its a copy made by me but it still works the same. The unit is in good condition no scratches on the lcd, it kinda blurry in the picture, Im not that great with a camera. Im asking 400 or best offer, I just bought the kenwood dnx8120 so kinda need to put some money back in my pocket. Located in Elk Grove, ca can meet in person or will take paypal.
http://www.pioneerelectronics.com/PUSA/Products/Navigation/In-Dash/AVIC-D3?tab=C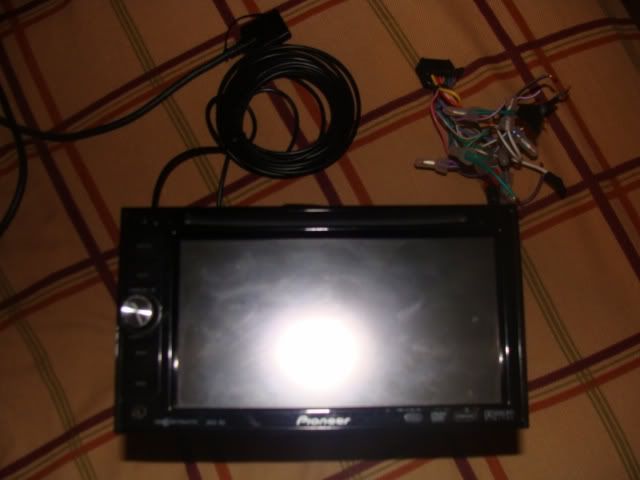 Also have a ipod intergration wire for stock toyotas, it worked on my stock camry jbl indash, it will allow ipod and auxiliary input, im asking 30 dollars or best offer.