I clicked the Tercel form by accident on my way to the T100 form :lol:
I happened to notice their wern't any Tercel photo threads, so I thought i'd try and start one.
Technically i never had one, but my father did, and i drove it, so that counts. His was a 1994 Tercel Standard 2dr, ZERO options, 4cyl 4spd. He bought it for $700 because his van had died, and needed a cheap ride until he could get a solid car (he eventually got a Buick Century) It was an awful aqua color, didnt matter, all the clearcoat had peeled off on the hood roof and trunk. All the paint had come off the rims, there was no vinyl on the seats, but it did have nice seat covers. The weather stripping was eaten up, it always fell of the doors. The horn had been replaced with a dukes of hazzard theme horn. Amazingly, no rust, at all. It only had 140k ish when he bought it. But it had never been taken care of, you could tell it had been abused all its life, I wouldnt have been suprised if it was the original oil in the car, it still had the original plugs, air cleaner, and coolant. Never flushed or changed, the dash was cracked, and faded. It leaked HUGE amounts of oil too, something the dude forgot to tell us. My dad had to refill it completely every month for the 4 months he owned it. The engine still ran well, despite years of abuse and neglect. It finially died one night when my dad and I went to go somewhere, the car cranked then violently sputtered, a huge *SNAP* then nothing happened. We both dont know what happened to it, but we both figure it was the timing belt. He ended up giving free to a guy who scraps We both called it the "Turdcel" mainly because it was a POS, but also becuase it smelled of rat feces. I dont have any pic but the one, and it is on my iphone, the car is at a distance, so you cant admire its total "turdness".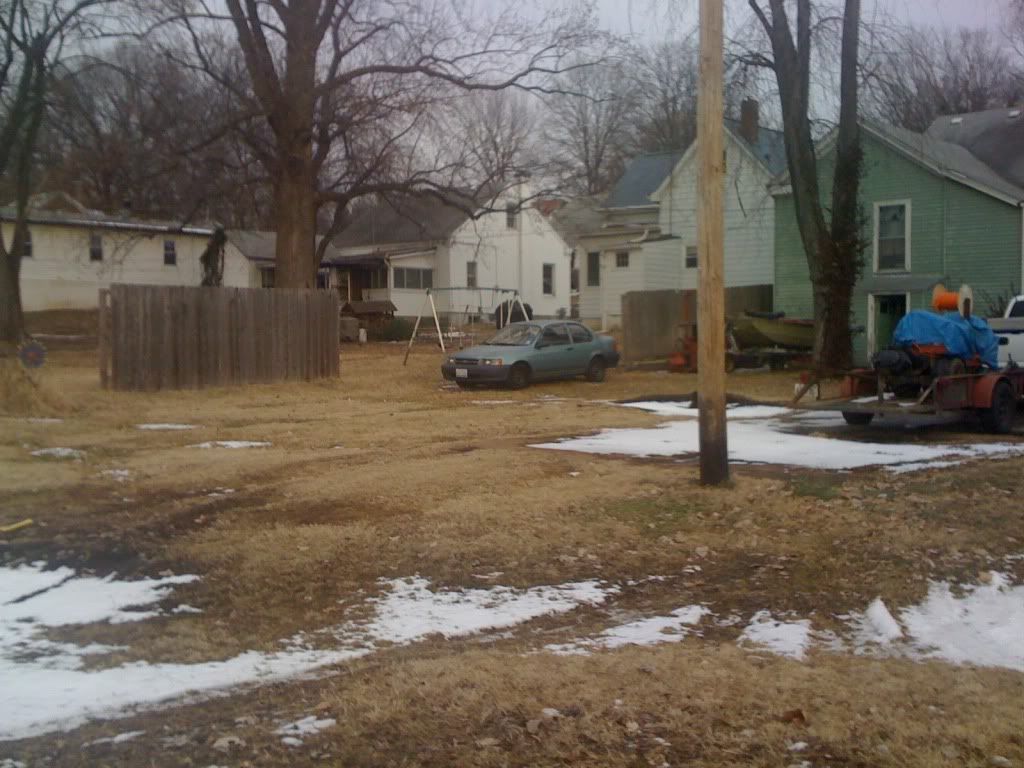 Note that that is not our house, its the previous owners house, he was wierd, and his actual name was Dusty. He had a bunch of GM vehicles, Silverados Sierras, cars vans, etc. apparently he hated Toyota, because it was full of key scratches, bumps, and someone keyed "Toyota Sucks Gm Rules Screw all Jap-Crap" on the pass. door. :lol: but he was the original 1st owner. This was incredibly embarassing to be dropped off at school in, mainly becuase "Dusty" had removed everything but the CAT on the exaust.