Since I didn't see any a review or install info on here before I purchased it, I was a little nervous about buying it. So I figured I add a review and install info with pictures. (Now I need to hit them up to see if they will refund me a discount for posting this! lol)
I got in the
Prestigious NAV/DVD bypass on Saturday
. We LOVE it and definitely are happy with it. I would recommend it for those that don't like not having the full functionality of the NAV while driving, as well as being able to watch DVD's up front, while having the touchscreen fuctionality to be able to view the different options on the newer video's, such as playing the extended scene's or whatever needs a physical input that the remote doesn't let you do when you view it on the rear monitor.
Installation took around 45 minutes like the directions said. The directions were easy to follow, as well as thorough. All you really needed for install was a flat head screw driver to deal with some of the clips, and a 10mm socket with extension.
Cost $300 -
Functionality - 9/10.
The only thing that we thought would be nice is if you were able to watch a movie up front while also being able to use the GPS/Navigation system. Although you can do this by entering in the location, finding out where you need to go, then switch back to the DVD. You would then have to switch back to the GPS and hit last location to get the NAV reset to update the direction info. Not really realistic for short trips, although for long trips it wouldn't be too big of a deal.
Overall we are EXTREMELY happy with the functionality and ease of installation. I was a little skeptacle since I didn't see any info or reviews on this unit from anyone that has one. We were pleasantly surprised with it, and would definitely recommend it. It is also easy enough to install that I would rate it a 2/10 on difficulty for those that aren't too mechanically inclined.
Here are some pictures to show what the disassembly and install looked like.
All the clipped in panels taken off (The shifter unscrews) -
Back of the NAV unit (The bypass unit plugs in "series" with the current harness) -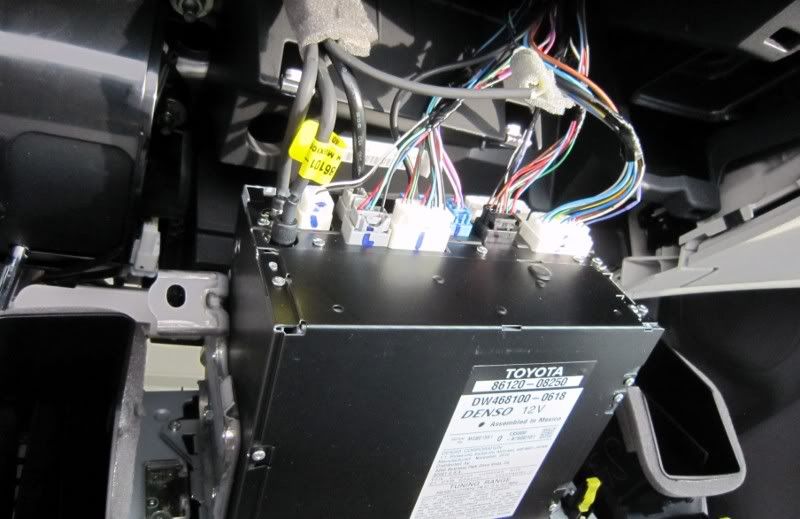 Bypass unit (for size purposes, on the website it looked a lot bigger) -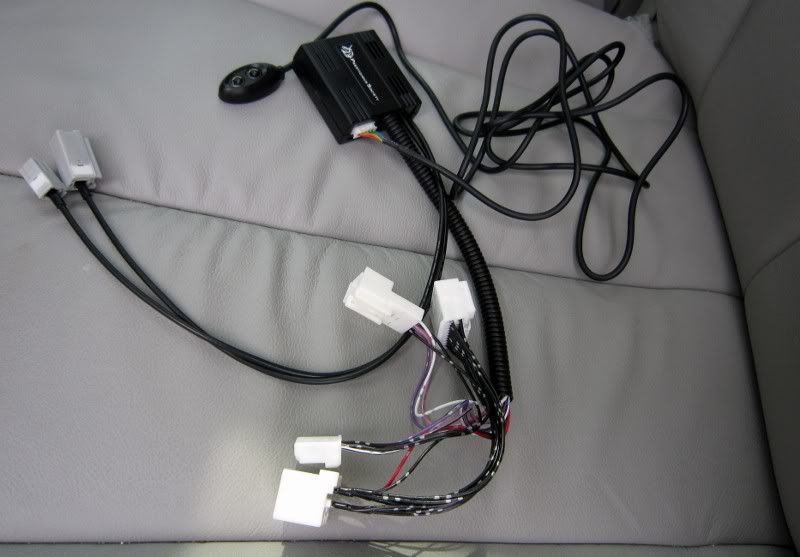 Bypass unit installed on top of the NAV/DVD -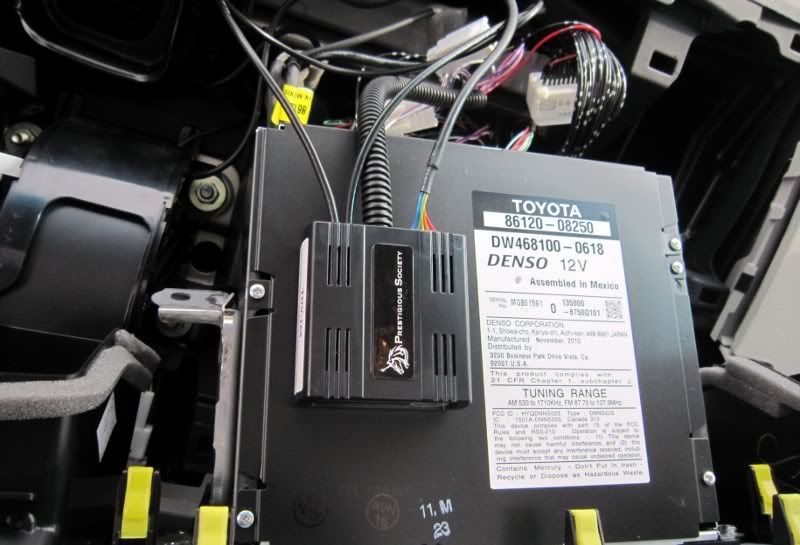 Watching the movie while driving (The touchscreen works to hit "main menu or fastplay - I hadn't thought about that or expected it, so that was a nice addition to the functionality and advantage I hadn't thought about -
Bypass input buttons location. Nice and clean install since I could route the wire through the hood release. It was really easy to route the wire to the left of the shifter and then pull it behind the steering wheel knee panel, it took all of 30 seconds which was nice -