Discussion Starter
•
#1
•
I went drag racing earlier. won my 1st drag race
, and did something I'm proud of...
Most of us know that the 93 5-speed v6 SE is rated at 15.9 in the 1/4 mile... I think that may need to be amended. You'll see why in the pic
Timeslips - My win on the left, best time on the right (The guy I was racing was 660, and I was 268, but they messed up the #'s - I'm the one that lost, but hey, I'm happy with my time
)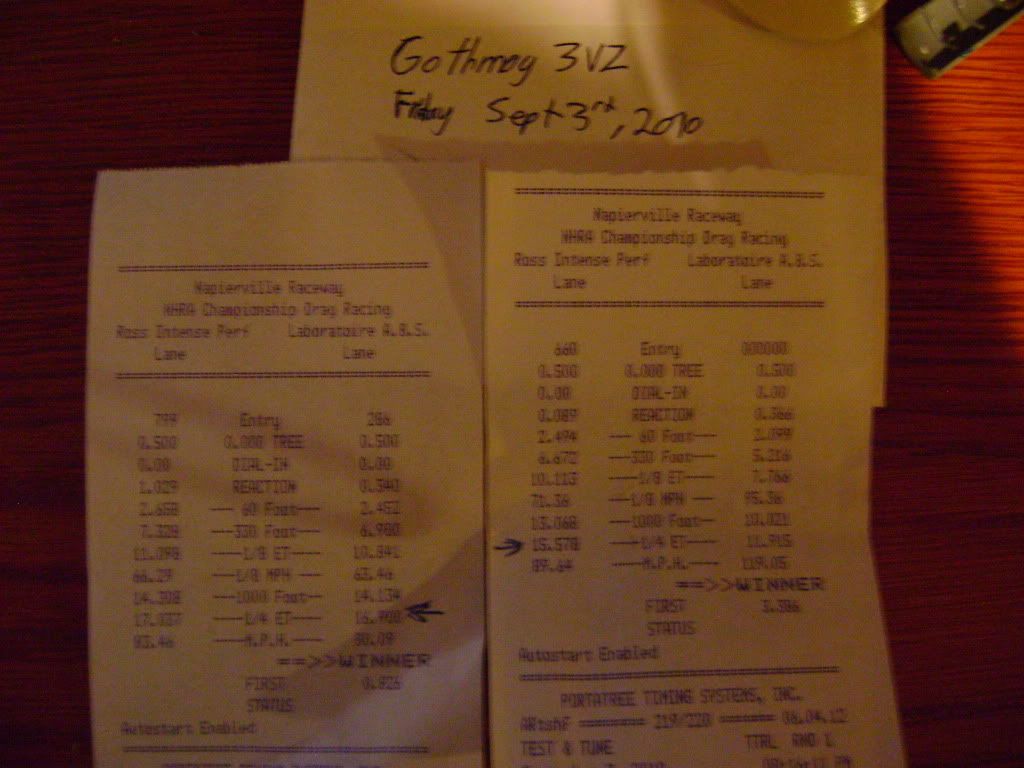 and videos; There are more, but they're on my friends camera, so I'll only be able to upload them tomorrow or sunday.
I get pwned in these two, but it's still pretty cool - Enjoy