My supplies were low so I decided to give some of Adam's detailing products a try.
1) Leather cleaner and condition
The cleaner really removed the dirt and grime. The conditioner was easy to apply, didn't leave a greasy finish, and made my leather soft. Just right for both products. Smell great too.
Sorry no shots of the leather. Pics don't do it justice. Here is what came off with the leather cleaner. This was a white towel to begin with: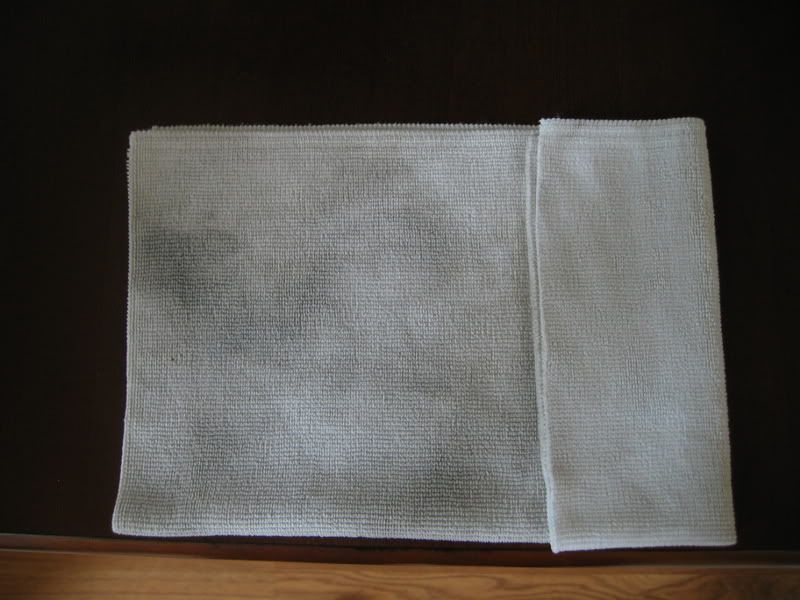 2) Metal Polish #1 and #2
What can I say about these two! They are awesome. So easy to apply and more importantly to remove. I used the MF applicator pads to apply and an MF towel to remove. My polished wheels looked super shiny. I applied a layer of P21S wax on top of the polish to give the wheels some extra protection. :thumbup:
3) VRT applied using grey sponges
This stuff is so easy to apply and isn't overly greasy or shiny. It left the tires looking perfect. You can see it in the tire pic above. I also applied it to my Lorado tonneau cover for its UV protection.
4) Glass cleaner
Good stuff too. It left no streaks and cleaned well.
5) White waffle MF drying towel
I usually have to use 2 towels to dry my truck but this white one was enough to get the job done. It's a big towel and works great at drying without scratching the paint. My favorite drying towel for sure.
6) Super plush MF towel
This thing is super soft! I used it to buff out a layer of P21S carnuba wax off my truck. Here are the results: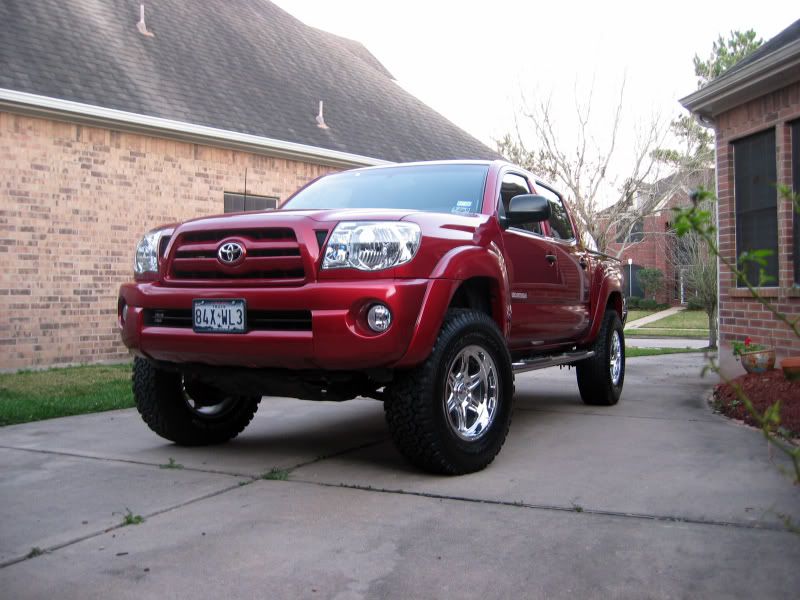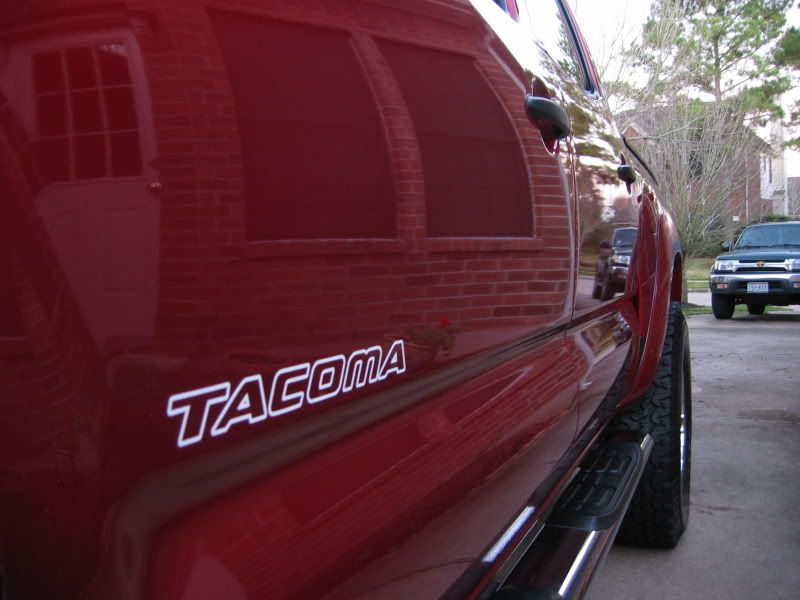 Oh, almost forgot to mention that at the security checkpoint at work today, the security guard on duty inspects my truck and says, "Your truck is looking great, sir." Also, I had some double takes driving through the parking lot at work. Good day largely due to Adam's fine products.