Well, I posted some pics of this in another thread and started to get some questions about it so I decided to start a new thread. Basically, I got sick and tired of having to tie down any and everything that I put in the bed of my truck to keep stuff from sliding around like a damn hockey puck on ice back there. I hate the look of the rubber bet mats that Toyota sells, and I wanted a permanent solution (not just a band-aid) for this problem.
I tested this stuff (Herculiner) by putting it on my tailgate a week ago and it had no problems sticking to the composite material our bed is made out of (at least no problems yet :lol: ). To prep the tailgate/bed I simply used a rag with acetone and cleaned the bed real good...the bottom of my bed and my tailgate were already scuffed up pretty damn good from me using my bed to haul firewood, hunting equipment and lots of other stuff so I didn't try to scuff it up anymore(plus if it all peeled off, my bed wouldn't look worse than before I put it on).
First, I went it bought 2 quarts of herculiner for about $18 a quart....you can buy it buy the gallon, but I just wanted to do the bottom of my bed and my tailgate- 2 quarts worked out perfect for me. I decided to test it on the inside of my tailgate to see how I liked it...after it dried I was amazed at the strength of this stuff!! The following day I put a few coats on the top of my tailgate, and then a week later I put a few coats on the bottom part of my bed. I found that using a roller w/ a foam head works much better than using a paint brush...you can control the texture much easier w/ the roller.
I'll have to get some daytime pics of my bed because it is really hard to see the herculiner at night (it also looks much better in person then compared to what it looks like in these pics- I think the flash makes it look funny). I used black and it blends in very well with our beds. Even in the daytime it is not very noticeable, the main difference is that the liner is more shiny than the rest of my bed- but that is probably just because the liner is new and I have not had a chance to get it dirty yet. Also for some reason it reflects weird colors when I try to take a picture of it.....I think it is just the flash in my camera because you do not see those colored specs when the light hits it.
Supplies (Beer is optional but recommend :chug
: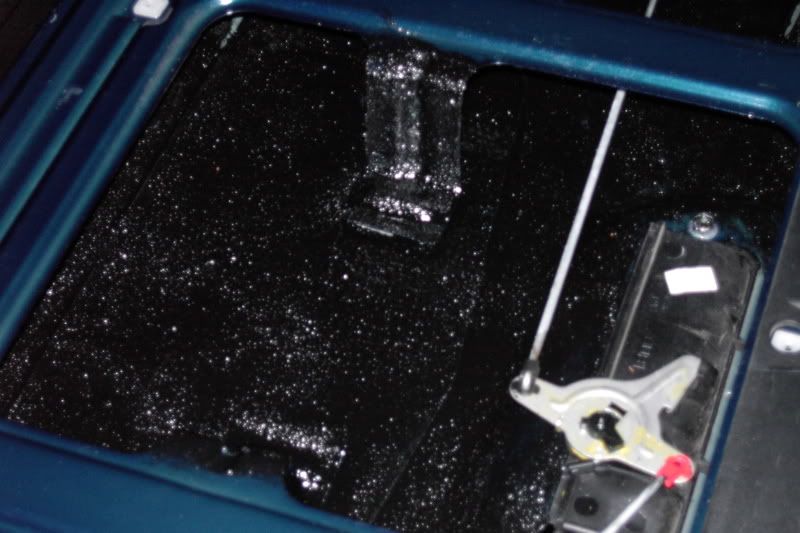 Here is a picture after I completed the tailgate...I had not yet coated the bed at this point- this pic gives a good idea of how the Herculiner looks when cured on the composite bed material: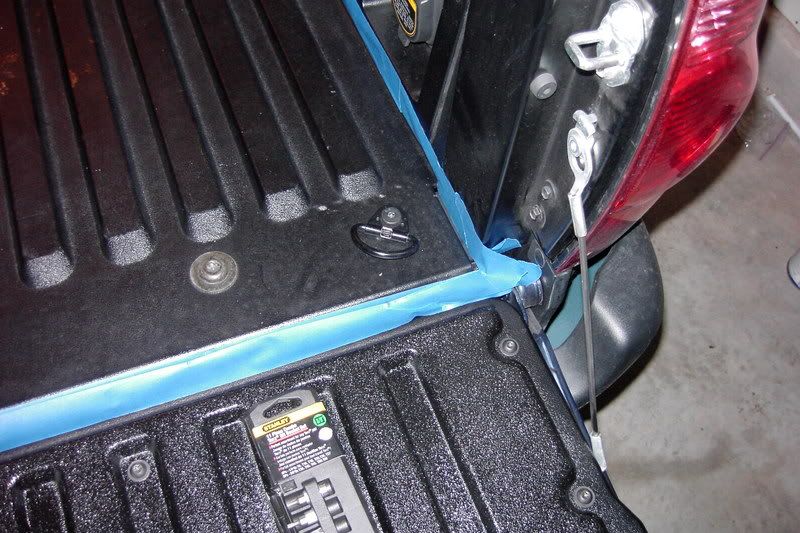 Here are a few pics after I completed the bottom of the bed: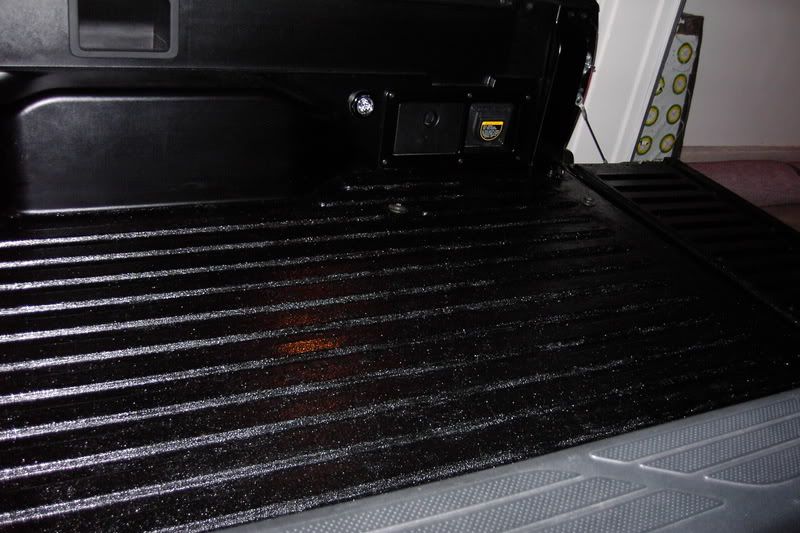 Will this stuff last on our beds?? Who knows...but I seriously doubt I will have any problems with it.....it feels tough as hell on my bed. I will put it through a pretty good test in about 2 weeks when I go on a week-long hunting trip. I'll see how it holds up to firewood, hunting gear, mud, and hopefully a few deer as well.