Discussion Starter
·
#1
·
I am getting rid of my project. The car itself is in excellent shape I am on the road 9 months out of the year and the car has been in the garage and not been driven since June. It still runs great.
Basics:
1995 Nissan 240sx se. Power windows, power locks, all electrical works perfectly. Car has 124,xxx. Car does have a couple door dings but nothing noticeable.
The bad (I know I just said it was excellent):
1. We installed an act clutch a little over a year ago, it is a great clutch but it is too strong for the flywheel and it is overly stout when you shift unless you do it perfect and it takes a little to get used to.
2. Throwout bearing is starting to whine but hasn't affected drivability.
3. The Passenger side window when rolling up will stop and requires a little effort to finish the roll up. I have had the car for almost 4 years and it has never gotten any worse and works everytime with minimal effort.
4. When I bought the car I was given both remotes to the car, one didn't work and the other doesn't work anymore and I don't have them.
5. The car was in an accident sometime in the 90's before I owned it, it was hit from the rear, but has been repaired very well. The only reason we know is in the trunk lid they have painted over a factory sticker.
6. The registration sticker and inspection sticker are both out since I haven't been driving it I haven't wanted to spend the time to get it done.
7. The front lip needs repainting as you can tell but its not bad.
The Good:
Everything works on this vehicle. The last time I really drove it, I took it from Dallas, Tx - New Orleans, LA - St. Petersburg, FL and back the same route, within the same week. The car had no problems whatsoever. The motor still runs strong, it is the KA. The interior is excellent, no tears in any seats or worn areas. No stains on any seat. Door panels are in excellent condition. My roommate works at Courtesy Nissan and I have replaced anything on this car that has gone wrong with Genuine Nissan parts, or upgraded parts, everytime.
Mods:
1. Nismo R-tune Coilovers
2. Generic strut bar
3. German glass headlights (they are beautiful and really transform the look of the car)
4. Matching clear corners
5. Projectsilvia custom smoked side markers (I got the last pair in America from what I understand)
6. Fairlady Z genuine nissan shift boot and knob set from Japan.
7. ACT clutch
8. Alpine DVD player
9. JL components in front
10. Boston acoustics in the rear 6 1/2s
11. Jim Wolf intake cone
12. The exhaust is piped 1/4 in bigger than factory, but has factory style muffler.
13. New Yokohama tires 225/45/16. they are as wide as the wheel will allow and looks great. The tires only have about 4k on them.
14. Replace brakes within 10K with axxis pads in the front and duralast gold performance in the rear. We also replace the rotors with drilled and slotted.
The car has never been raced, put on a track, or anything of the sort.
I am asking $5500 obo for the car. Buyer will be responsible for pickup, or shipping, but I will be happy to assist however I can.
I also have a large cache of useful mods in my storage I am also selling:
1. S13 SR20det blacktop (I chose the one without the vvti because I was going to shoot for over 350 hp and it is a pain to tune with vvti). It is the full motor with ecu, harness, MAF, and igniter. I have also removed the alternator and had it rebuilt to high capacity.
2. Fidanza flywheel for the sr20 (8.5 lbs.)
3. Full Apexi cat back race exhaust. I am not sure the model because they don't sell this particular on in N. America, I purchased it from an employee of Apexi USA who had to order it special.
4. Navan front bumper.
5. Silvia front grill with emblem
6. Clear blinkers for the navan front bumper so it will match the headlights
I will sell the parts outright if anyone is interested, but will cut a deal for the whole thing. Buyer also pays shipping on parts, but I can ship them through my company for cheaper than average joe.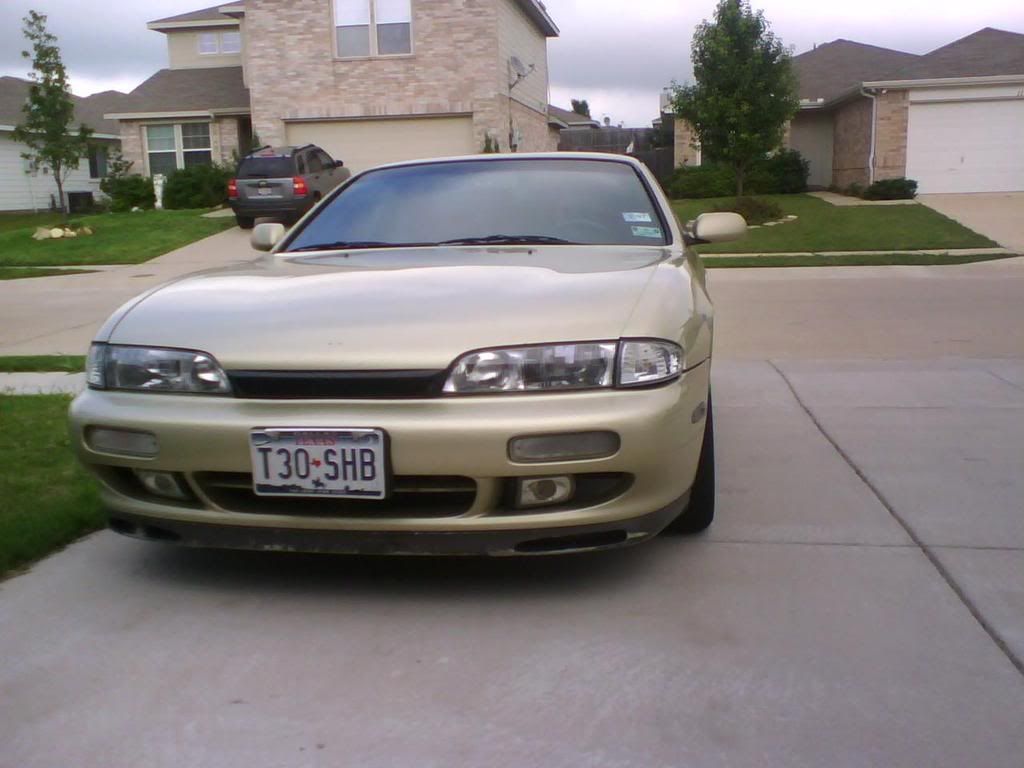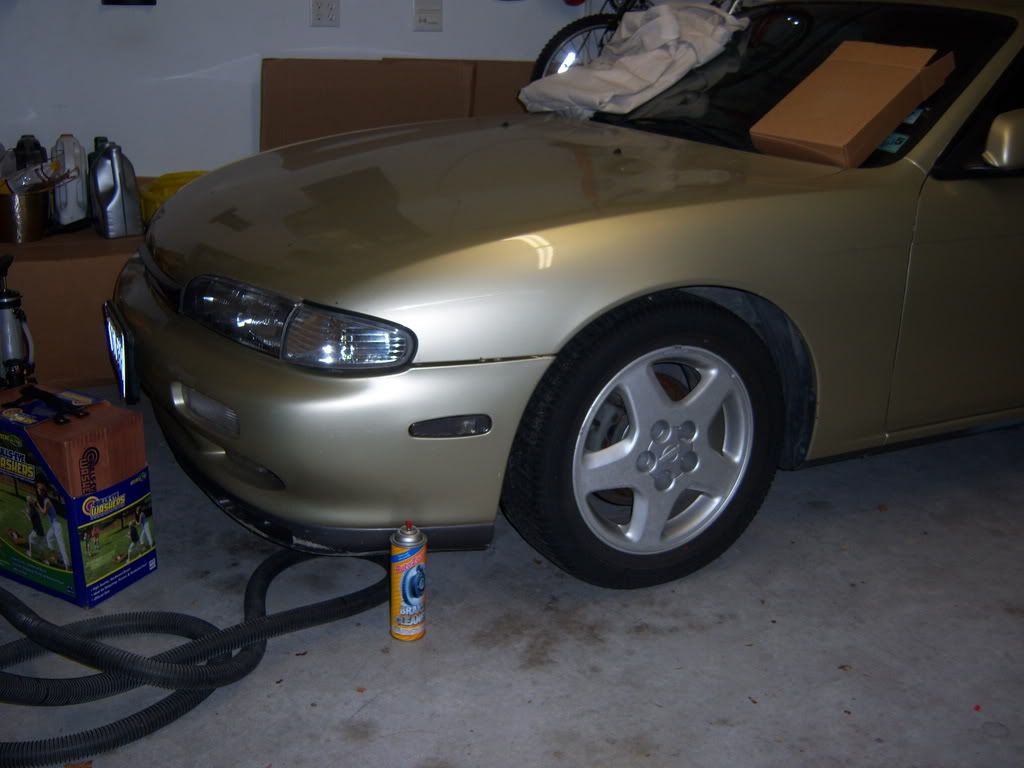 It's a lot lower than it looks but will make it over speed bumps just fine and doesn't have that dropped car look.