When I get my Taco, I will post pics and keep you updated regarding the sleeping platform and shell...

Charles
Did you get your truck yet? I built this a couple of weekends ago. Total weight (canopy, deck box, and stuff in box) I'm guestimating that it's in the neighborhood of 350 lbs -ish. It caused the truck to squat down level with the front, but the TSB brought it back up 1" or so. Waiting to see what happens when the springs settle. The side bins keep the deck from moving side to side or fore and aft, and can also hold stuff.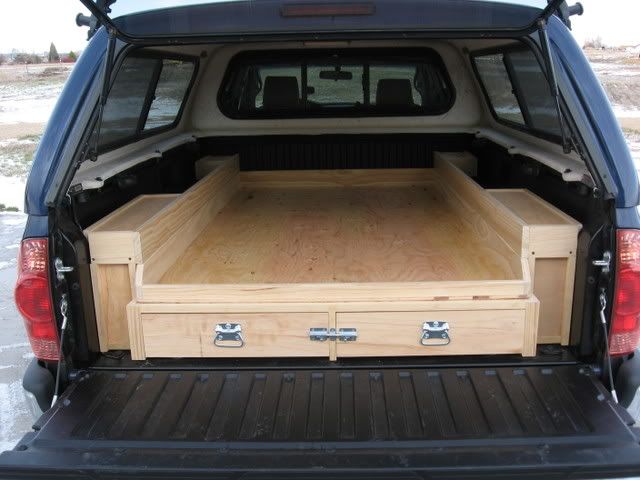 This picture is with one of the deck drawers pulled out.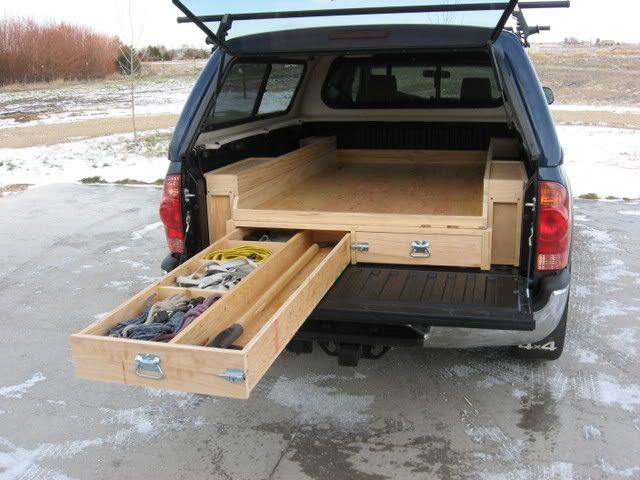 And this is of the top of the deck that pulls out to get stuff that is in the front of the bed without having to crawl in the back. It's long enough for me to sleep on.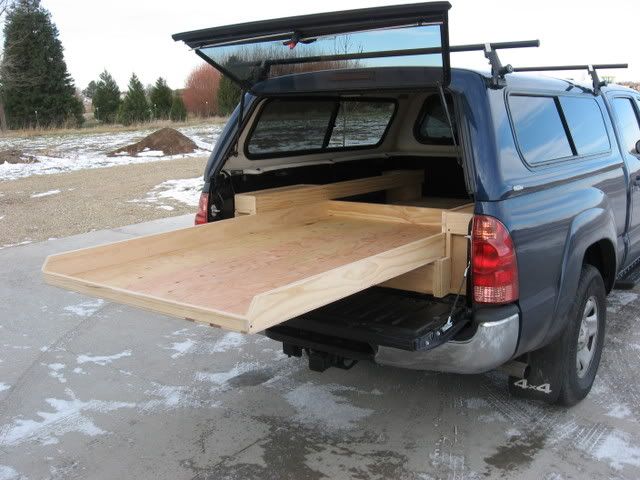 Cheers!