Here is mine just after 10000 miles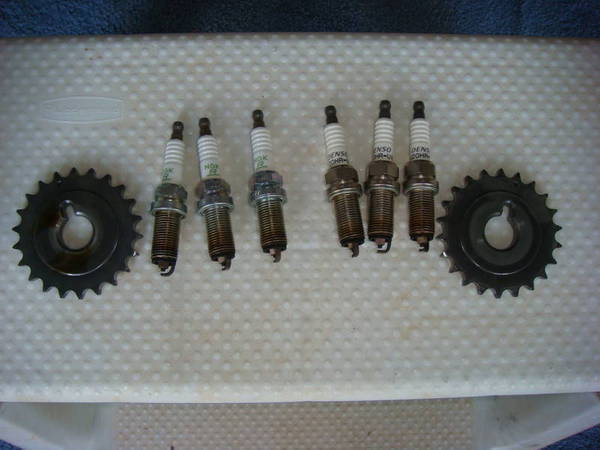 Notice that they are two different type plugs. And all the gap sizes were off.
I now run all Denzo copper, gapped @ .40
The Denzo Iridiums are the high milage plus recommended for our taco's. Personally I rather check up on em every 30K or so. 100k is a bit to much IMO Iridiums or not.