Hey guys,
So I went ahead and mounted my train horns today since I had some free time :clap:, now I need to mount the compressor and the tank. I've run into a bit of a problem because I am not very good with all the electrical stuff.
I want the system off two switches. One switch turns on the compressor and the second switch will sound the horns. I don't want it connected to my stock horn setup.
Here is what the setup looks like right now: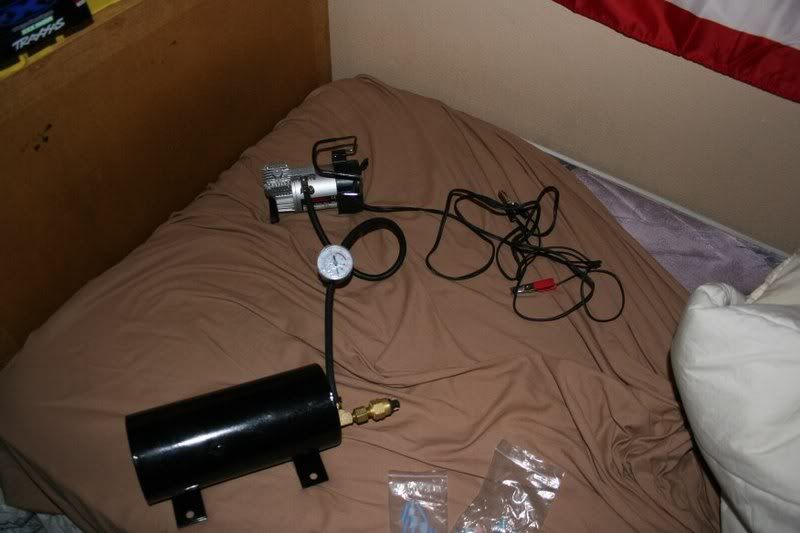 The compressor has two jumper clips (red/black) coming off of it. I figure I will need to cut those off and put different connectors. The red one would be connected straight to the battery, but with a switch in the middle to turn the power on and off. The black will be connected to the tank. From the tank, the other spade terminal will be grounded.
The tank has a pressure switch on the end where the power and the ground will come off of it. This switch will turn the tank off once its full?
As for the horn wiring: one will be to the battery, with a switch in the middle. While the other is grounded.
I understand this is long and probably confusing. So thank you for any help you can give.