Here's a little DIY that I wrote for all of you who would like to install a TRD strut bar for the 8th gen Corollas onto your 7th gen Corolla.
I bought the TRD strut bar from
http://www.trdpartstore.com/
for under $200 shipped.
Here it is: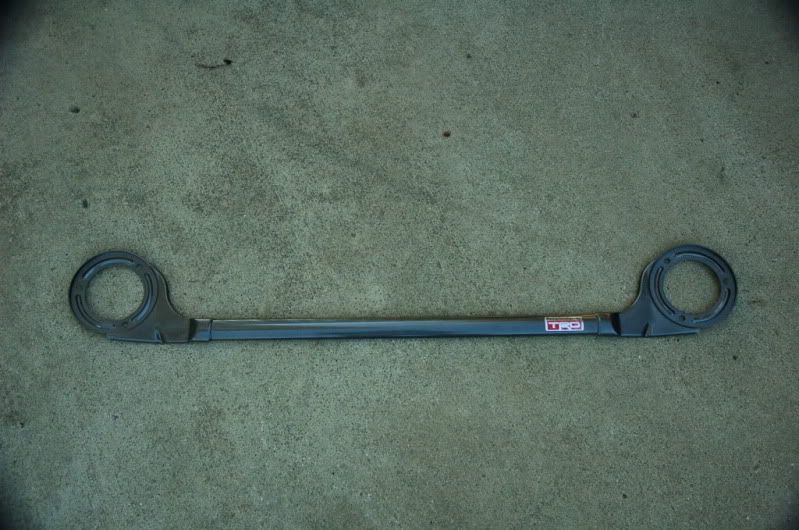 Let's begin by making sure we have all the tools required:
12mm socket and ratchet
1/2" to 3/8" to 1/4" socket adapters
pipe or jack arm like I used (breaker bar will work too)
philips head screwdriver
torque wrench
gloves
protection eyewear
grinder
Start by removing the TRD plaque plastic protector (or you can remove it later on):
Stamped TRD for authenticity:
Park your car on a flat surface. Open hood and look at the engine bay. The only modification required in order to install a 98-02 corolla TRD strut bar is to grind part of the throttle cable plate on your 7th Gen. as shown by the red circle: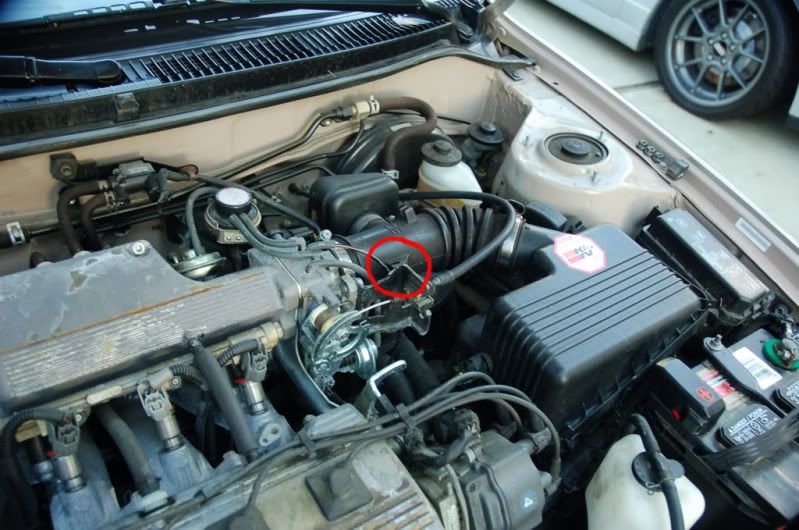 Now, get your 12mm socket and ratchet (or breaker bar) remove all 6 strut nuts and place nuts in a safe location: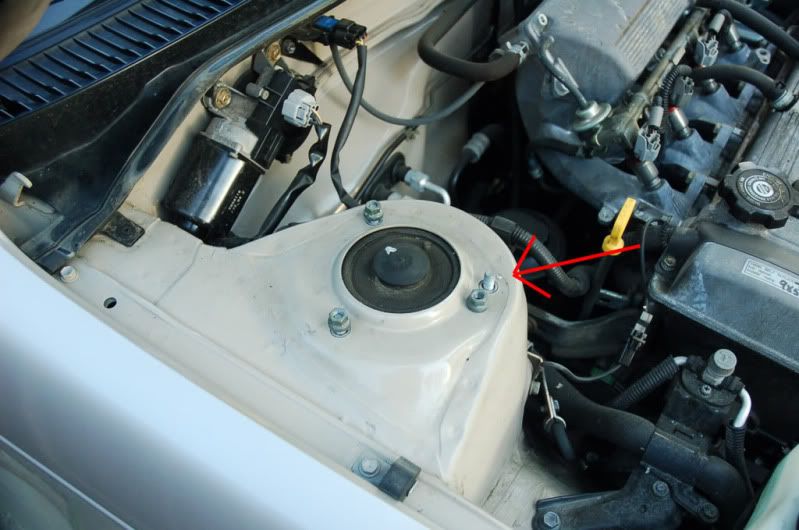 Red arrow shows area that needs to be grinded (I've already done all the grinding before I took the pictures).
In addition, using the philips head screwdriver, loosen the intake metal ring clamp and turn it so the throttle cable is not on the hook anymore and that it won't be in the way of the strut bar. I just turned it so the hook is on the side of the intake tube. Re-tighten intake clamp.
Now wear your protective eyewear and grind away, making sure you don't grind anything else
When you think you have ground enough material, test fit the strut bar making sure it doesn't get scratched.
Check for clearance. You can also start the car, then walk back to the engine bay and push on the throttle to rev the engine and see if it will touch the bar under hard acceleration. If not, then you should be ok.
***Please grind more material off the plate. What I've shown is not enough for clearance.***
Place nuts back on and just hand-tighten them. Then, using your torque wrench and select 26 lb-ft of torque, start tightening each nut by going back and forth on either side of the car starting with the inner nut (closest to engine). You want to do this so to have an even fit. Every nut that you get a first click on the torque wrench, stop and move on, until all nuts get 1 click each.
Take a final look and make sure everything is ok...close hood, and go for a test drive. You should feel a quicker and tighter turning feel. Good luck!