Discussion Starter
•
#1
•
I have two vehicles that I will use to tow an old Airstream trailer. My 2010 Lexus GX has the factory tow package and my T100 does not. I need to use the same brake controller in both vehicles and want to move it using the connector plug that is set up for the 7 pin trailer wiring.
My friend loaned me his 2006 Tundra with the tow package. I was able to plug my brake controller into his "factory" connector port under the dash and it worked perfectly so - I need to find/purchase the port connector that Toyota supplied with its factory tow package wiring. I've found multiple sites that sell the connector and wiring that hook to the brake controller but cannot find any source for the Toyota port connector. I understand that I will have to hard wire the other end of the port connector to ground, 12V, brake switch, etc. in order for it to function with the 7 pin connector at the hitch. Once all this is done though, I will only have to disconnect the connector to my my brake controller between my two vehicles.
SO - can anyone supply me with a vendor that sells the Toyota port connector for the tow package? or, does anyone have a factory tow package Tundra parts truck that they would be willing to snip off the port connector (and some the wiring) to sell to me?
I've included photos of the port connector and my brake controller with its connector. Thanks for the help!
Here is the photo of the port connector I need...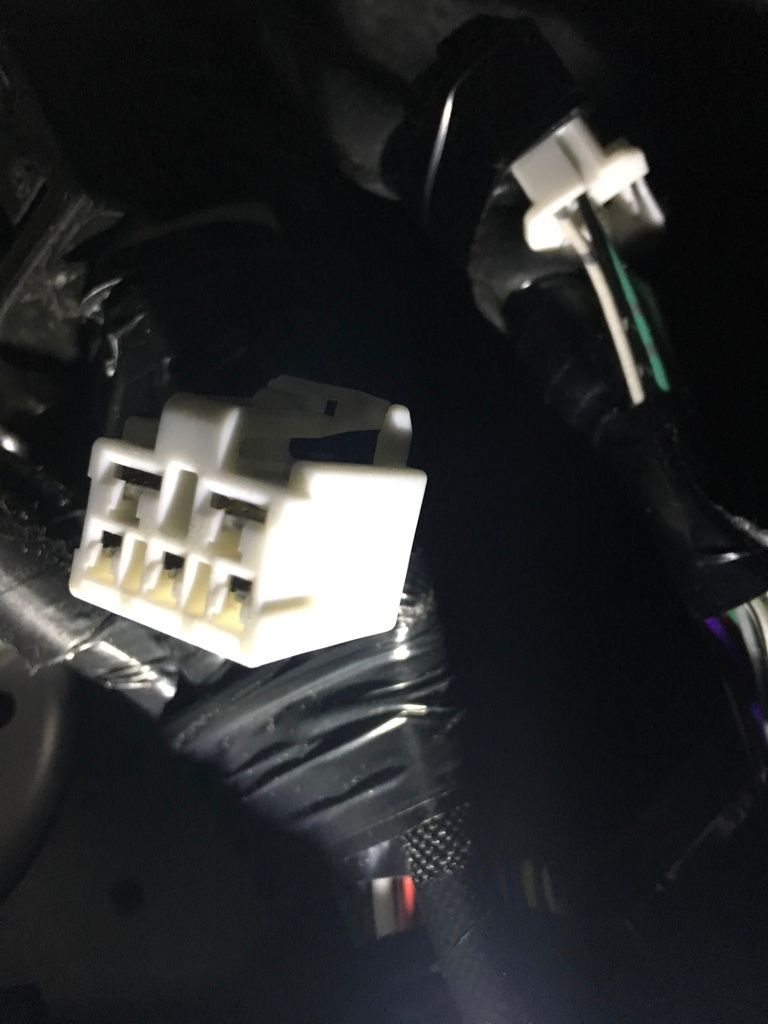 Here are photos of the brake controller and its connector...