Hello TN. This is my 2011 Blue Ribbon Met. Camry LE I4. Bought her with less then 20 miles
now she has about 23K... and have had her for 8 months... I travel ALOT.
So here are a few mods I gots...
---EXTERIOR---
6000K HID KIT
2300K Nokya Fog light s
2300K Nokya DRL/Highbeam
40% Tint all around cept the front...
Tein Springs - about 1.4" in the front and 1.6" in the back.
RKSport Body Kit
Puddle Lights VIP Style*
---Engine---
K&N Filter - Soon an Intake
UR FSB
UR RSB
TRD Exhaust*
---INTERIOR---
8" Eonon Navigation*
7" Headrest DVD players (Toyota) - Traded from Black to get the Silver color...
OEM Leather Seats - Traded for my cloth ones
LED lights all around - Door, Dome, Map, and Glove Compartment.
As she sits of today...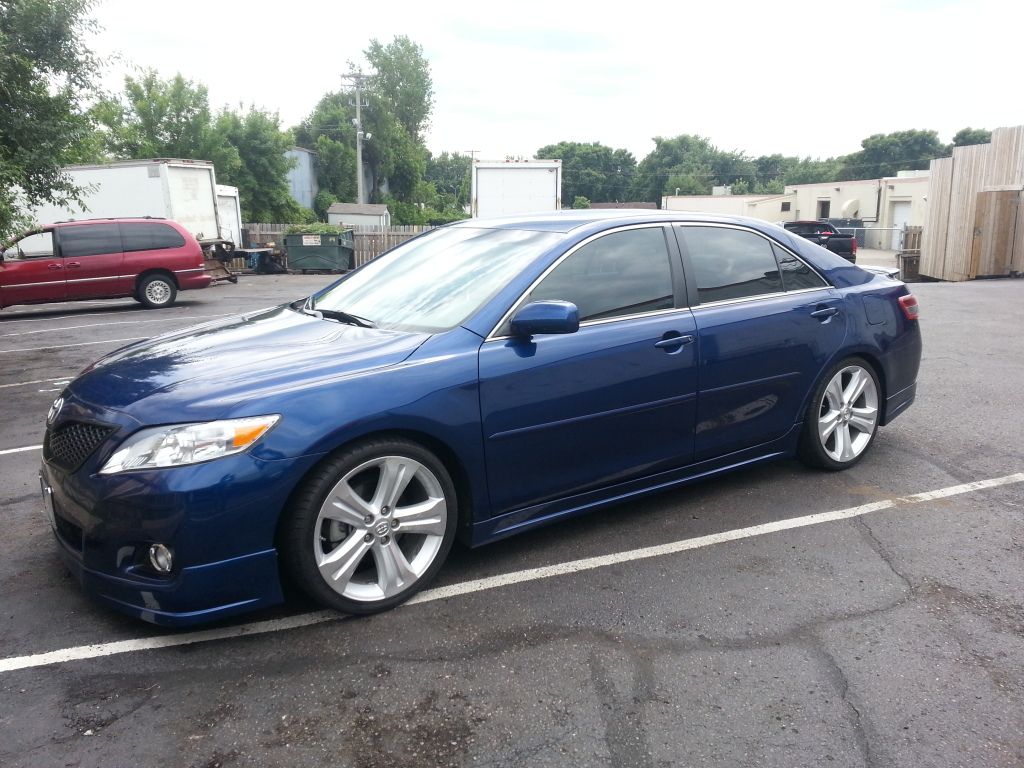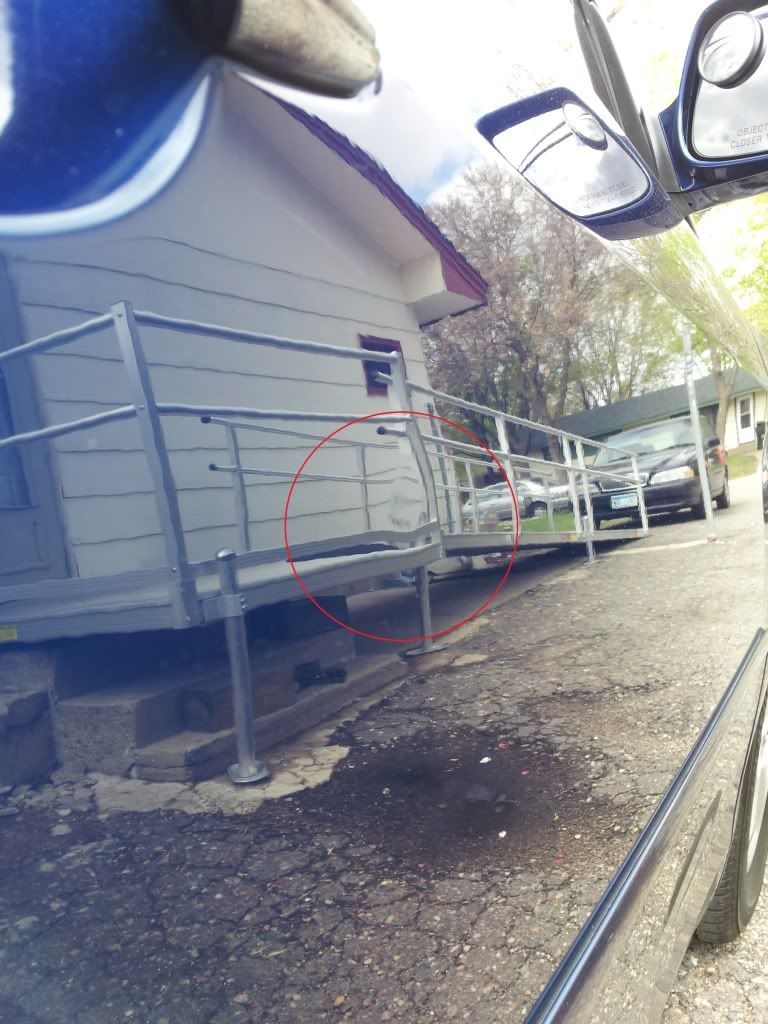 People dont no how to open doors...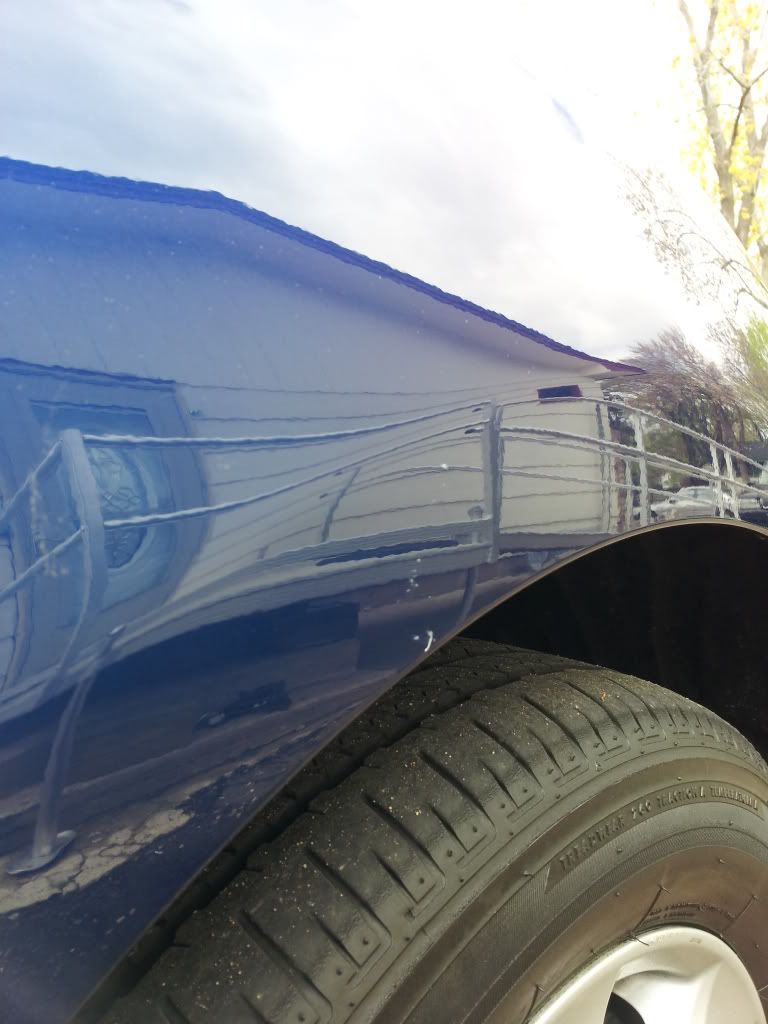 Scratch on the surface...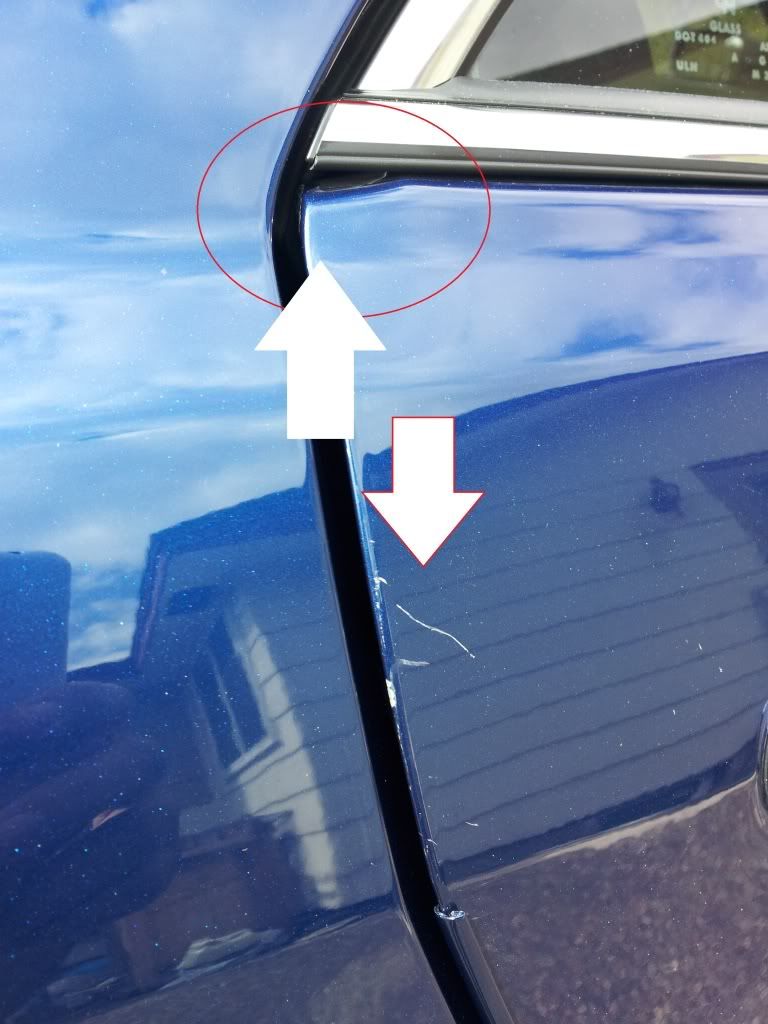 Stupid brother reversed the car while door was open.
and the rest of the pictures, sorry if they suck. Were taken by a Galaxy S2 Camera... Waddya think guys?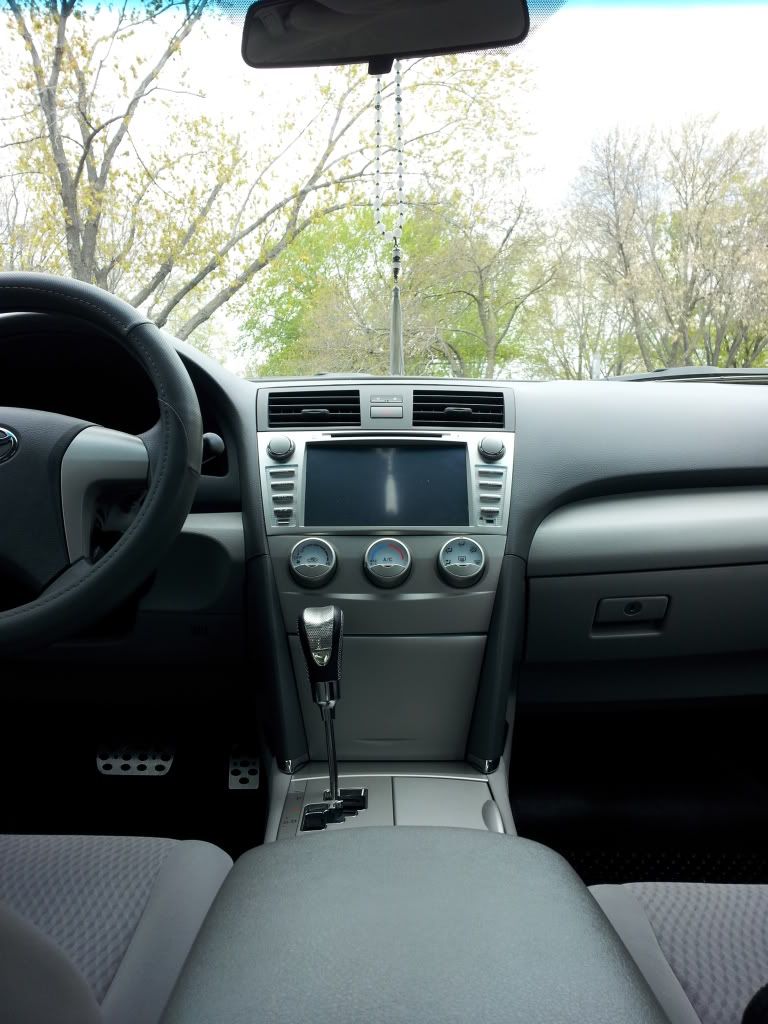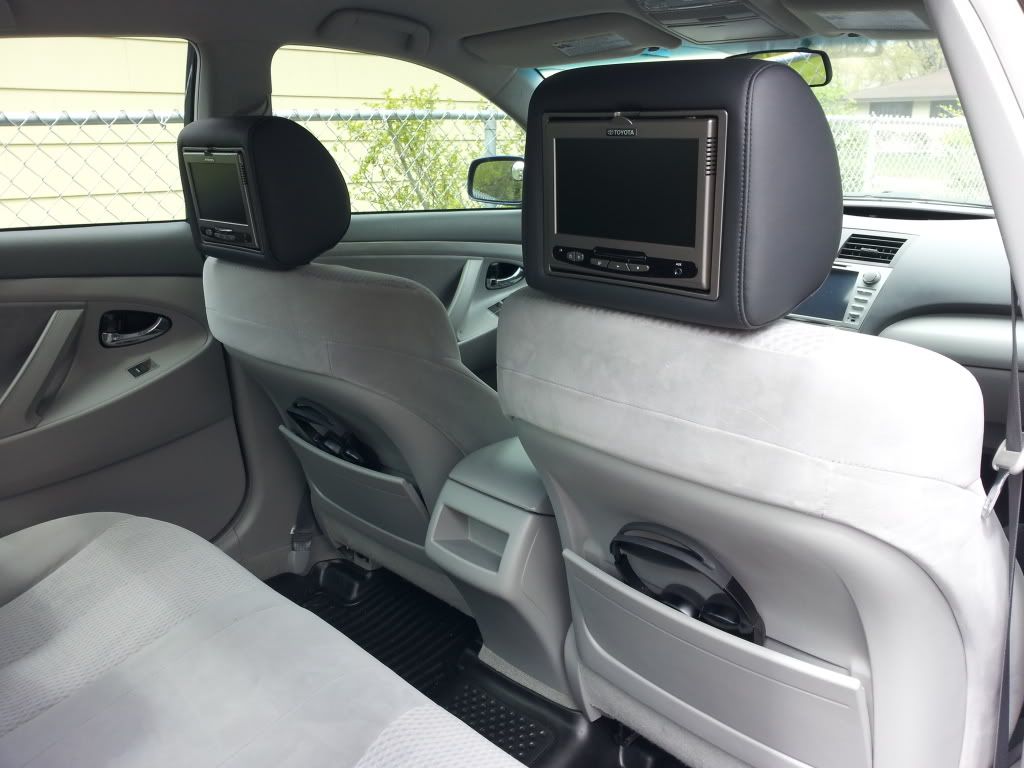 I am going to get new leather seating... these headrests are just there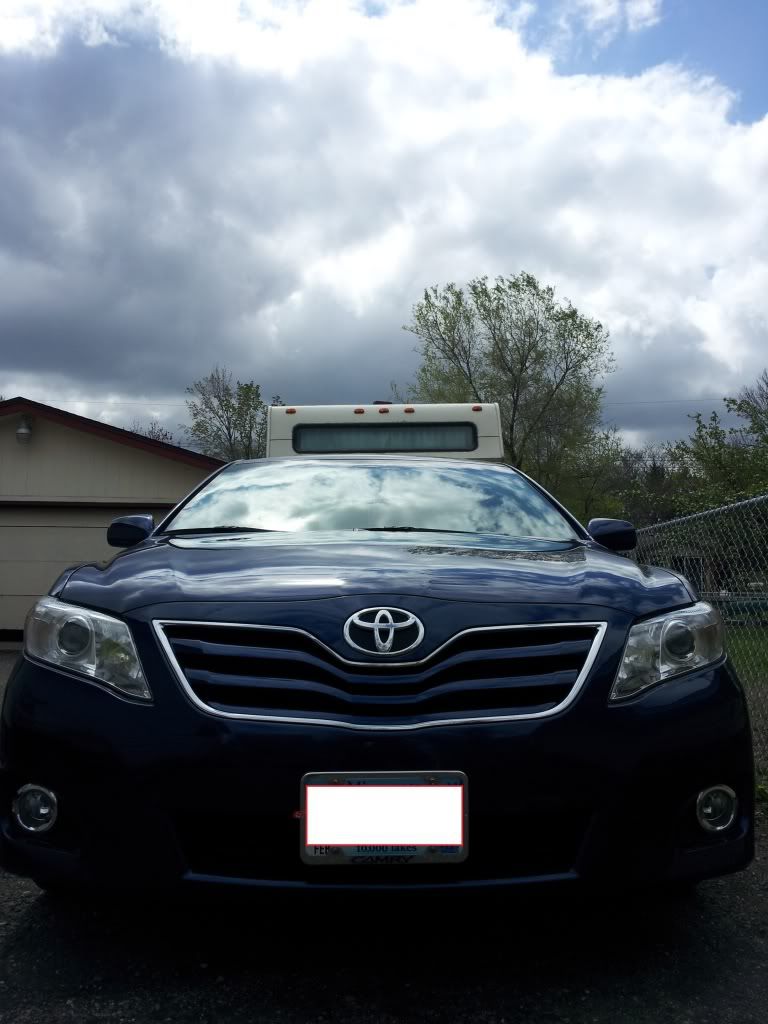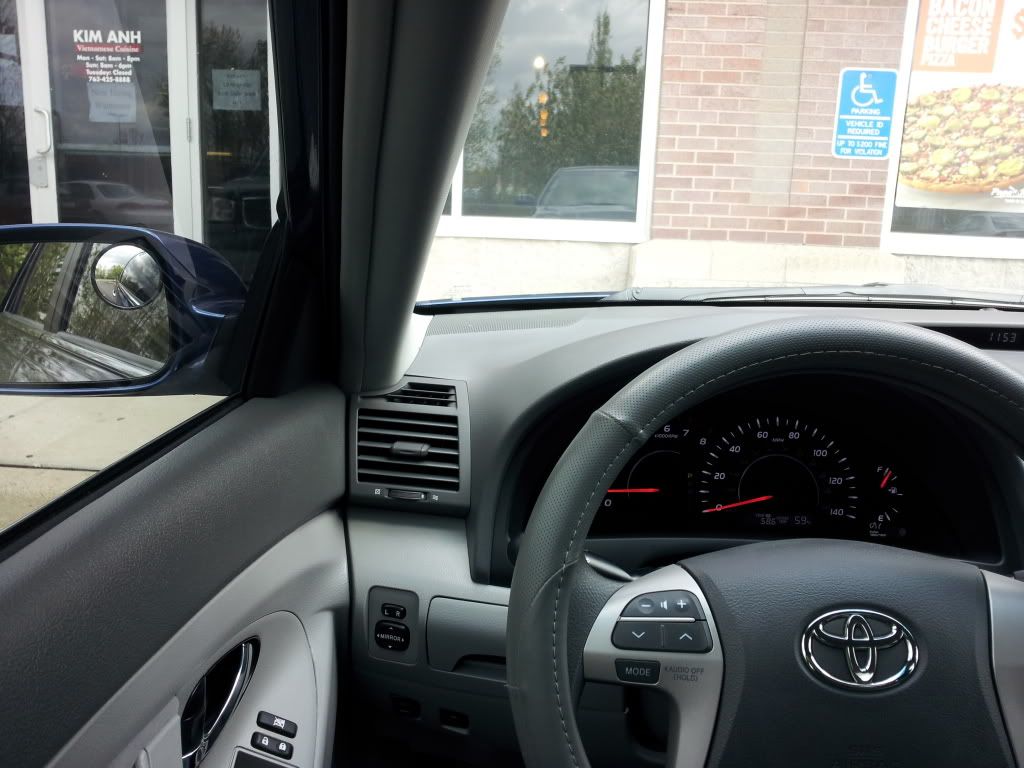 PHO!!!!
IDK if you can or cant see the pictures... but here is the link for the pics
http://s1241.photobucket.com/albums/gg503/unRaTeD11/