I've been working on my headlights since I had a older CFL halo burn out. They were covered under warranty but I decided to upgrade them to newer RGB LED halos that are Bluetooth controlled. While I had them open I also decided to change the shrouds from chrome Apollo 2.0 shrouds to black Apollo 2.0 shrouds. I also found out that one of my HID bulbs was damaged even though it still worked so I ordered a new pair this morning. I still have the 2nd headlight to trim the new shroud so I'll have them ready to go in a few days when the new HID bulbs arrive. :smile:
Here is what the old chrome shrouds looked like.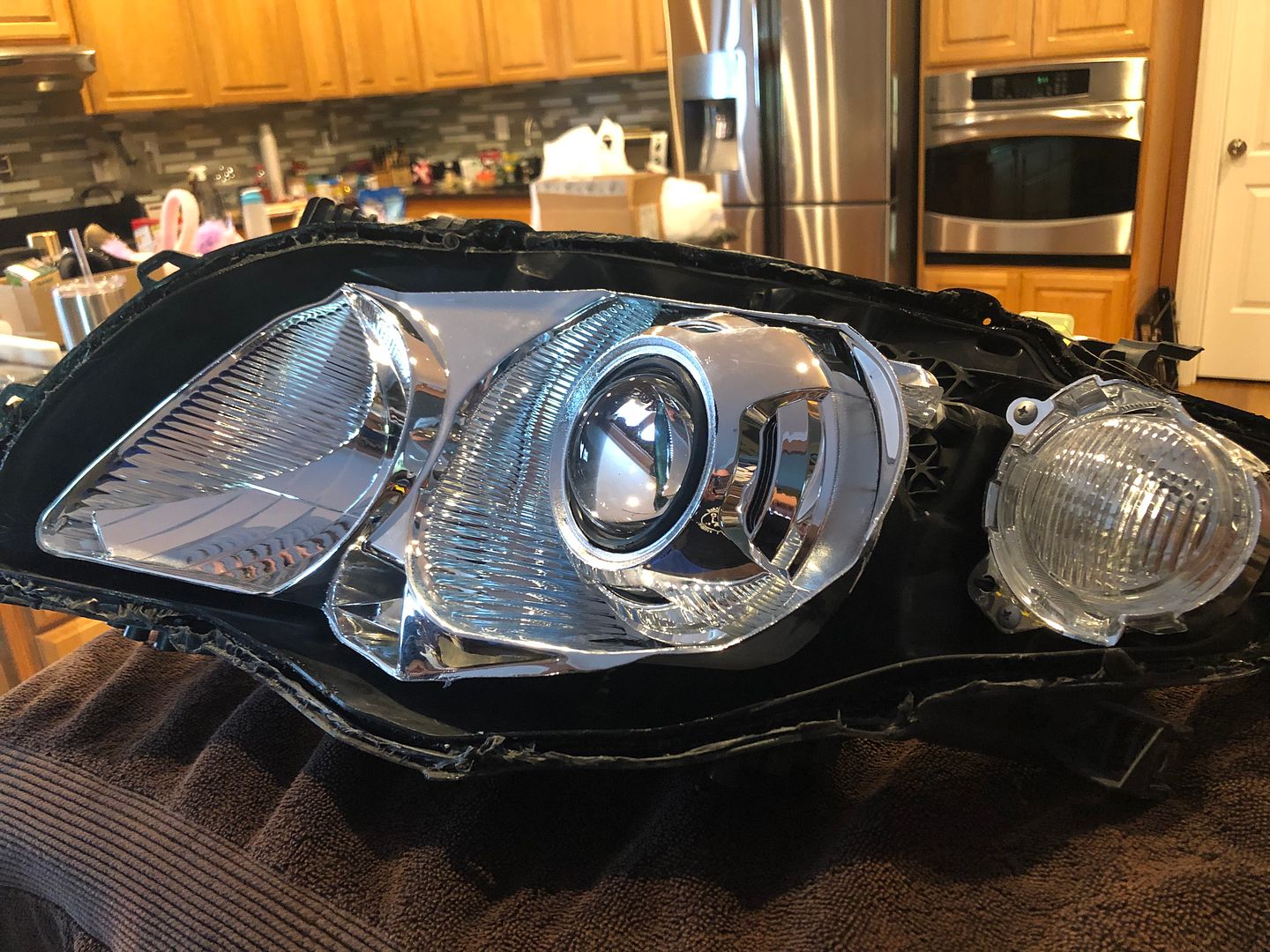 After the shroud was removed.
Chrome compared to black Apollo shroud.
Here is the black shroud after being trimmed to fit and the new RGB halo installed. With the smoked design of the S/XRS headlamps these should look amazing!