Discussion Starter
·
#1
·
Hey All!
I am in the middle of rebuilding the engine on my '92 4x4 Toyota Pickup w/ manual Transmission.
I've got the engine out and I quickly noticed that there was a tube that wasn't connected to anything just hanging there...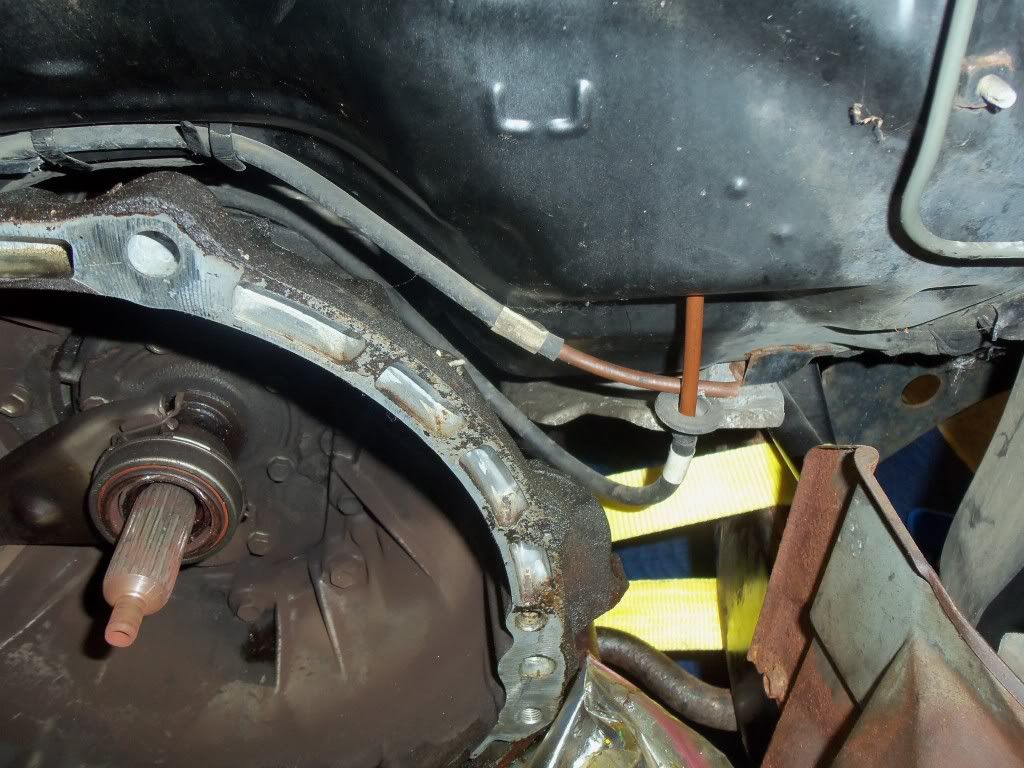 I didn't disconnect it, and there doesn't seem to be any unused penetrations in the firewall like the one next to it goes through...
It runs over the transmission and then is clipped in several places as it runs towards the rear of the truck.
I chased the other end of the tube/wire to the frame on the passenger's side and it wasn't attached to anything either! It looks like a wire that is pretty frayed on the end. I also didn't see anything around it that it could attach to. This is located before you get to the gas tank.
I looked through the FSM and couldn't find anything that looked like this… I honestly am not even sure what system it's for… Any ideas???
Is it part of the parking break?
Hope it isn't anything important, since I've been driving around for what I would assume has been years like that!
Thanks again for all of your help and advice!
-Mike