I recently came across the
3M DI-NOC
carbon fiber
material and decided to buy some and try it out. I must say I am very impressed with the look, feel, and quality of the material as well as its ability to be formed to complex surfaces (with a little added heat and a side of patience).
I added the black carbon fiber to the pieces directly under the two center
air vents
, then the
climate control bezel
, and finally decided to tackle the
center console
.
So here are the pics! I'm really happy with the way everything came out (including my new Pioneer head unit!). The carbon fiber really helped give the interior the look that I wanted! The way the light reflects from the carbon fiber kinda plays tricks on my camera sensor, so the pics don't completely do it justice...when in person I think the look is rockin'! :rockon:
So tell me, what do YOU think??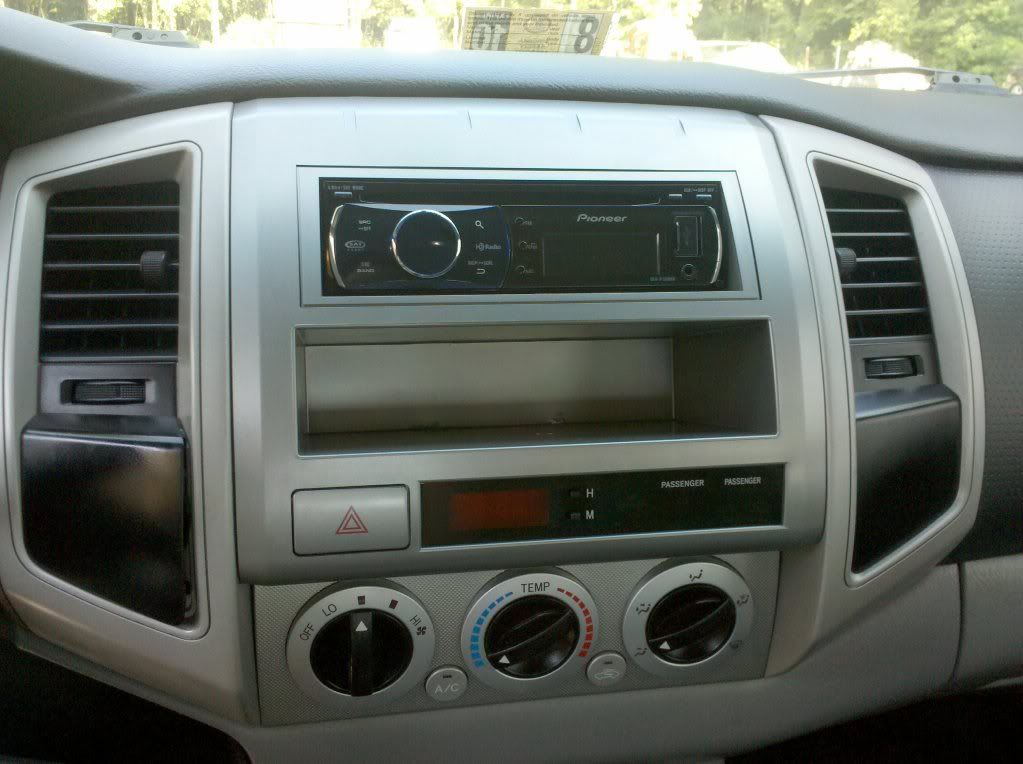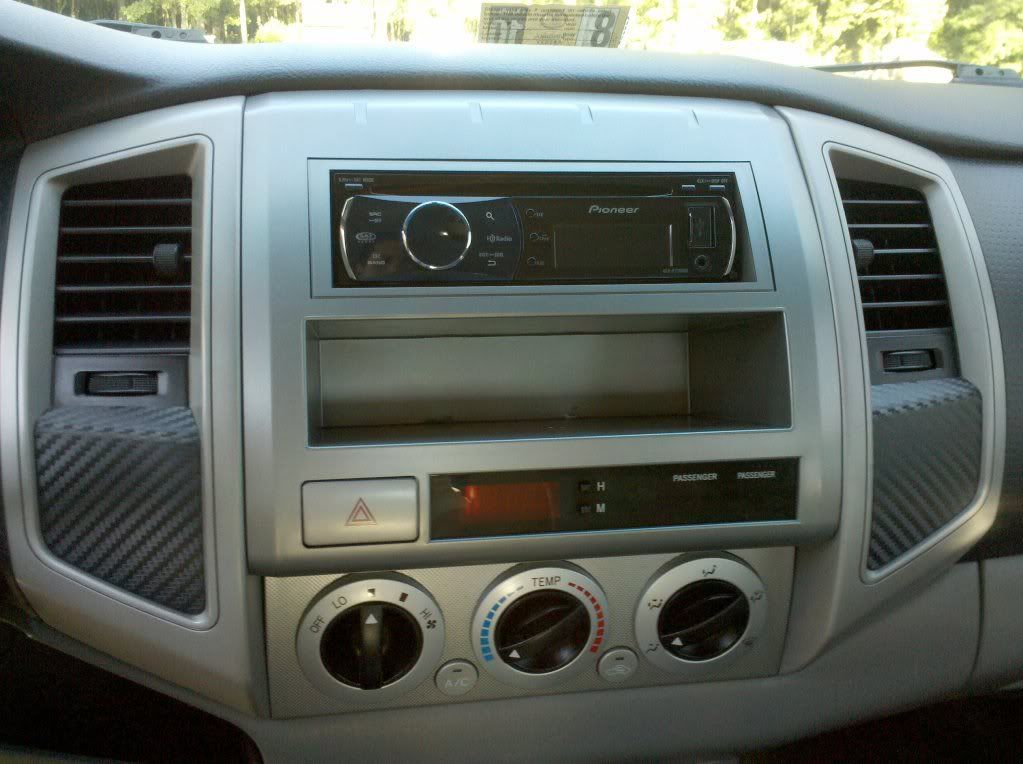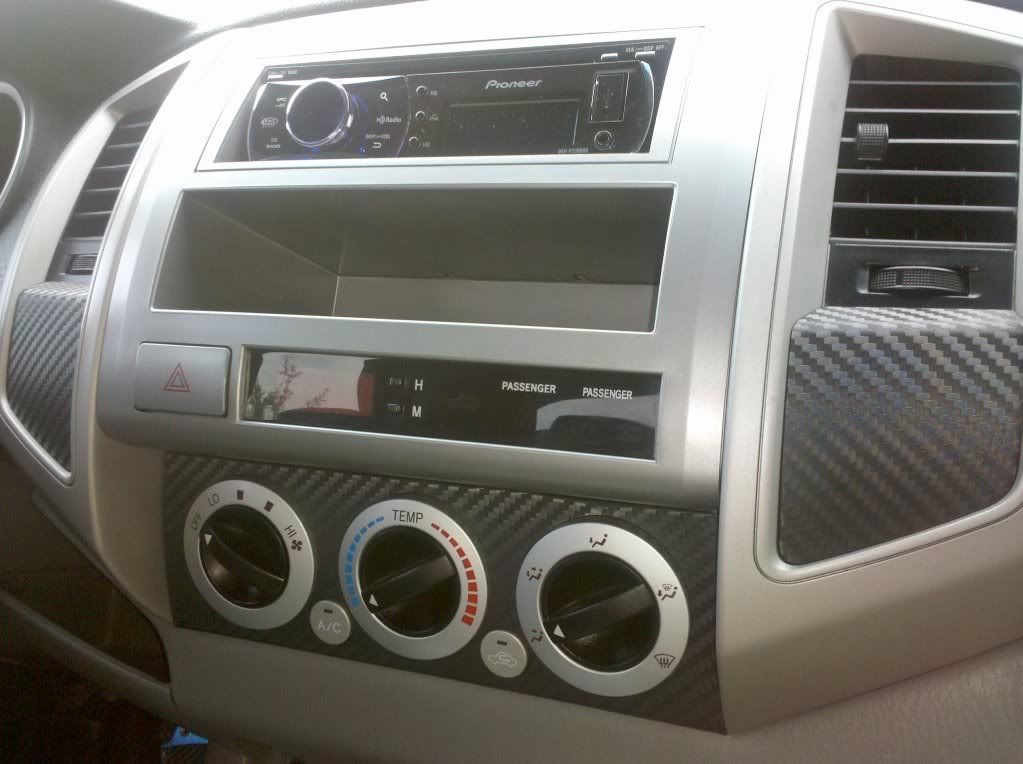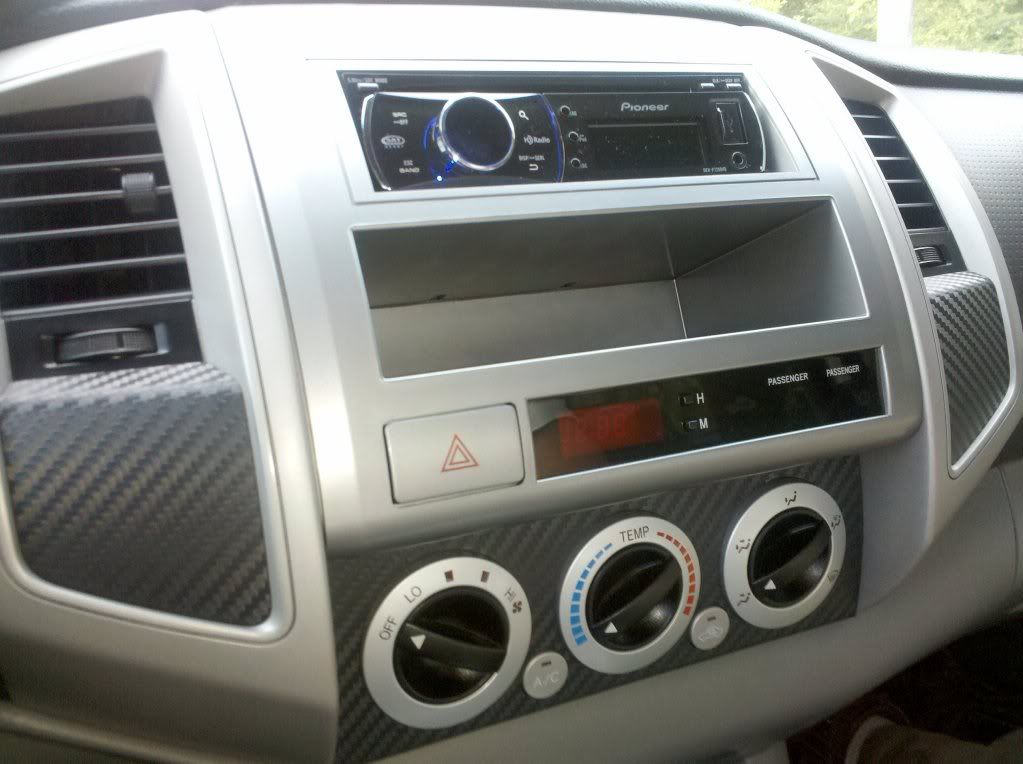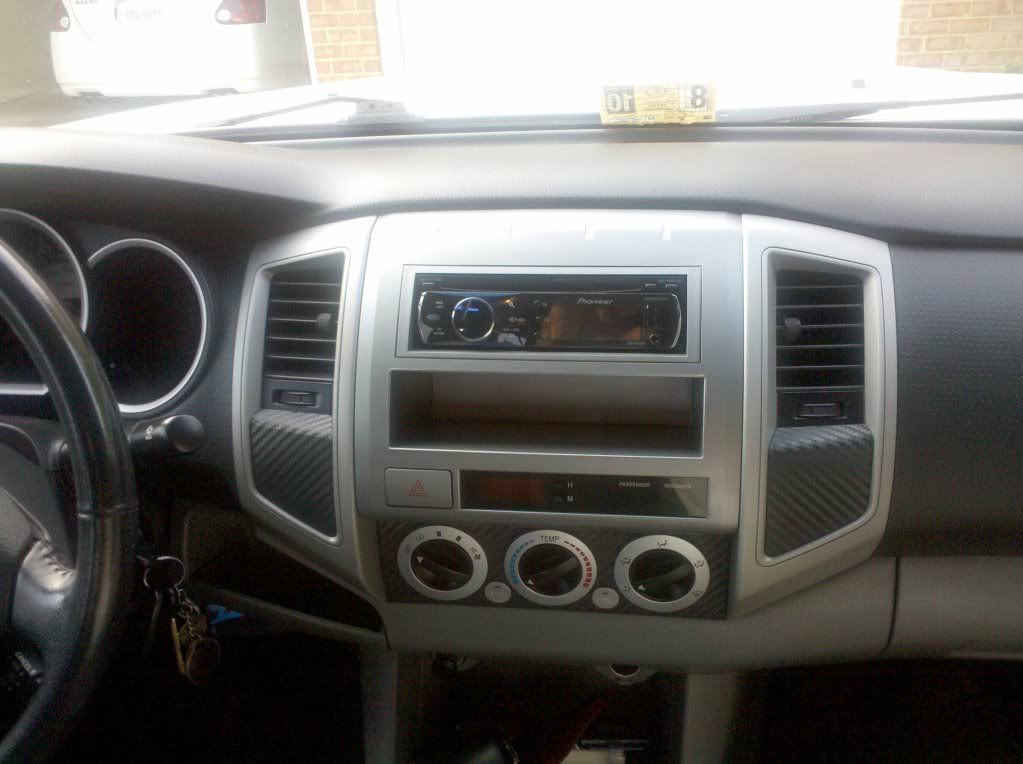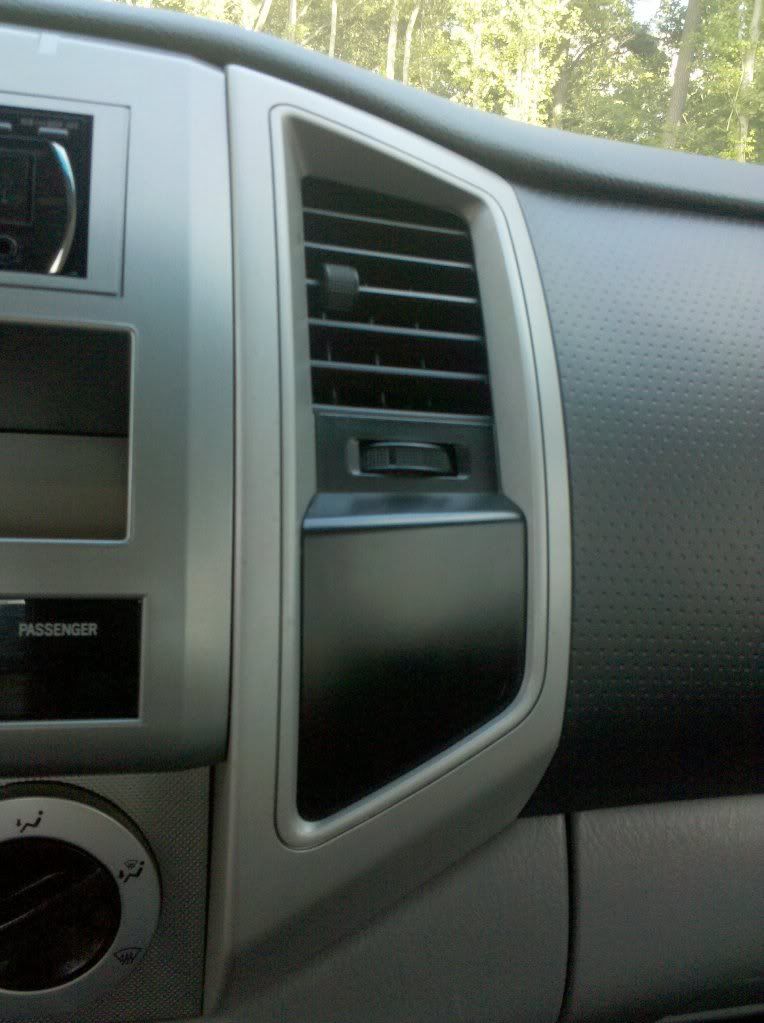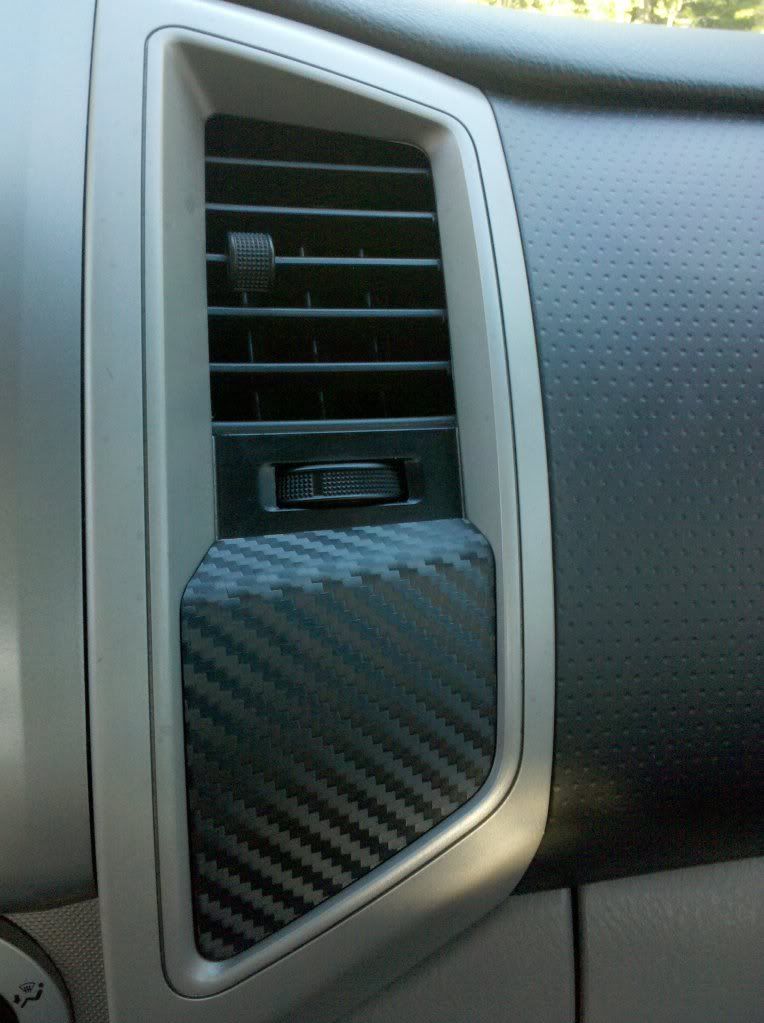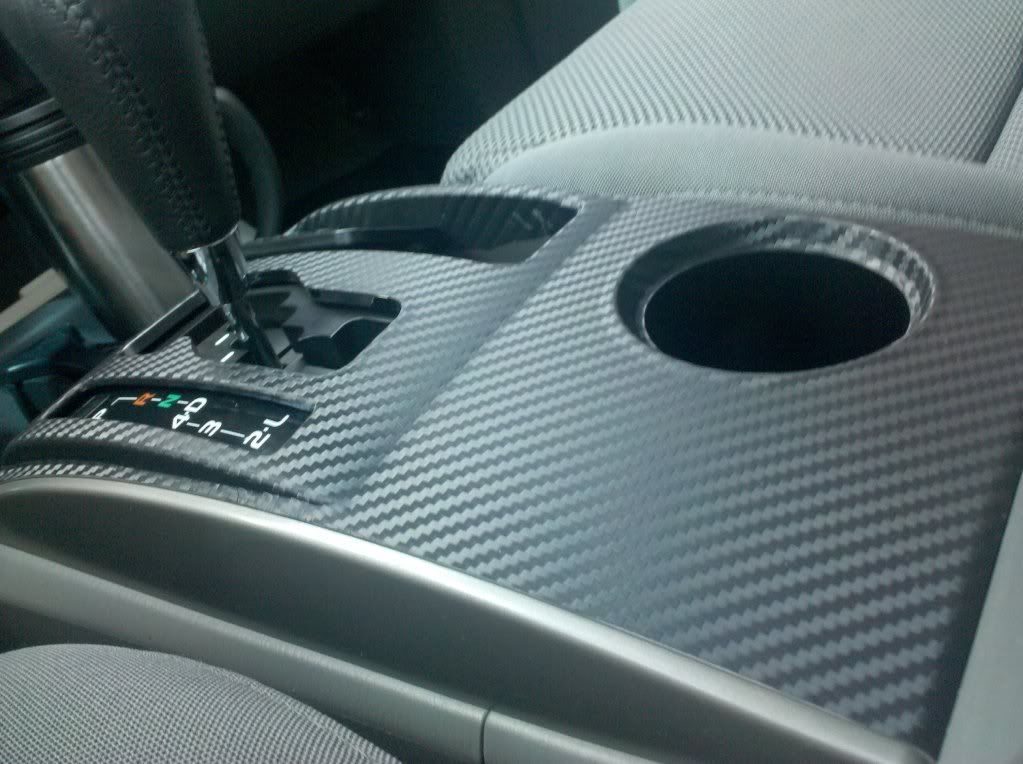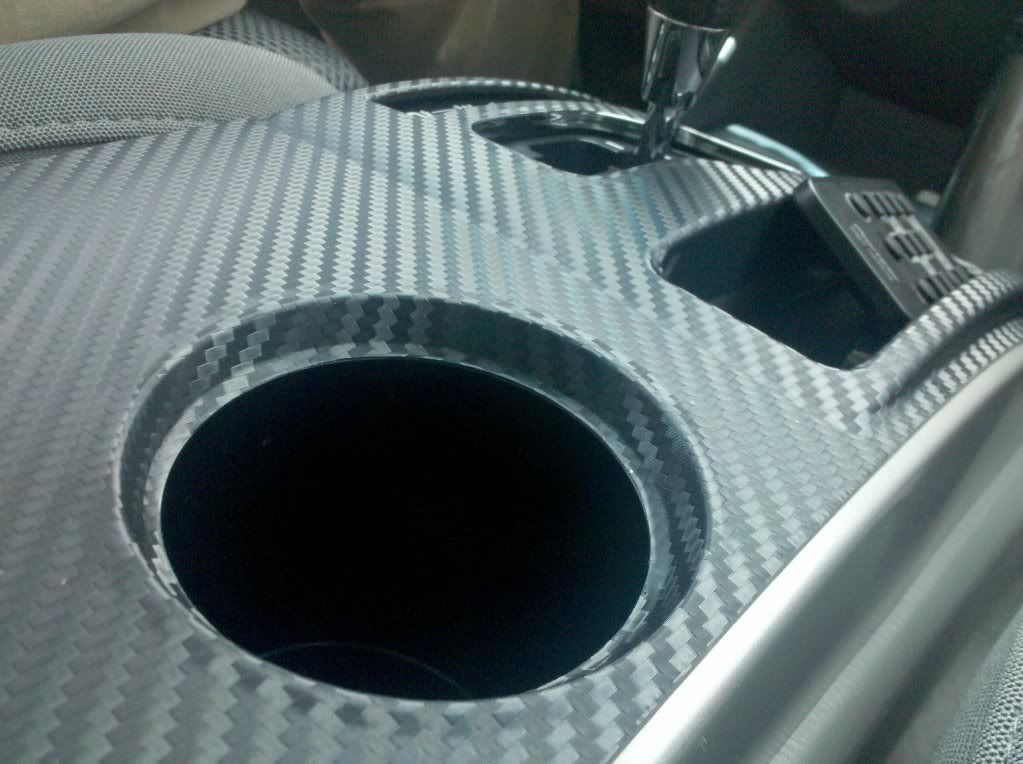 UPDATE!!!
I finally put the finishing touches on my console by adding 1/16" rubber trim around the walls of the change tray beside the shifter. See what you think! Pics below...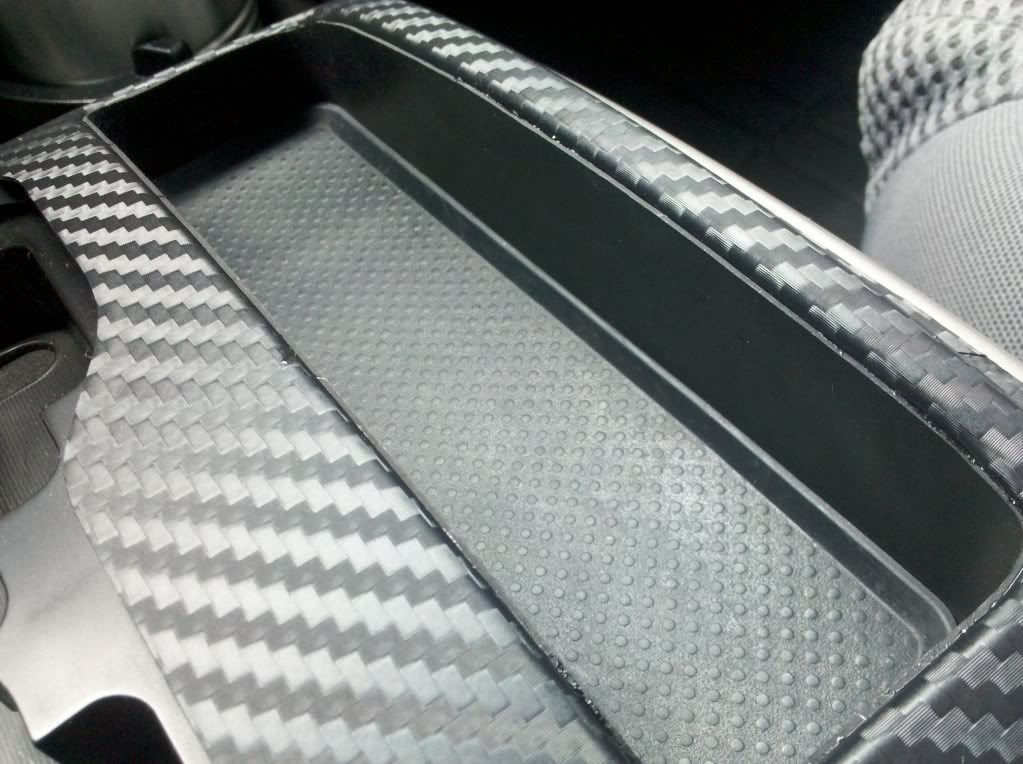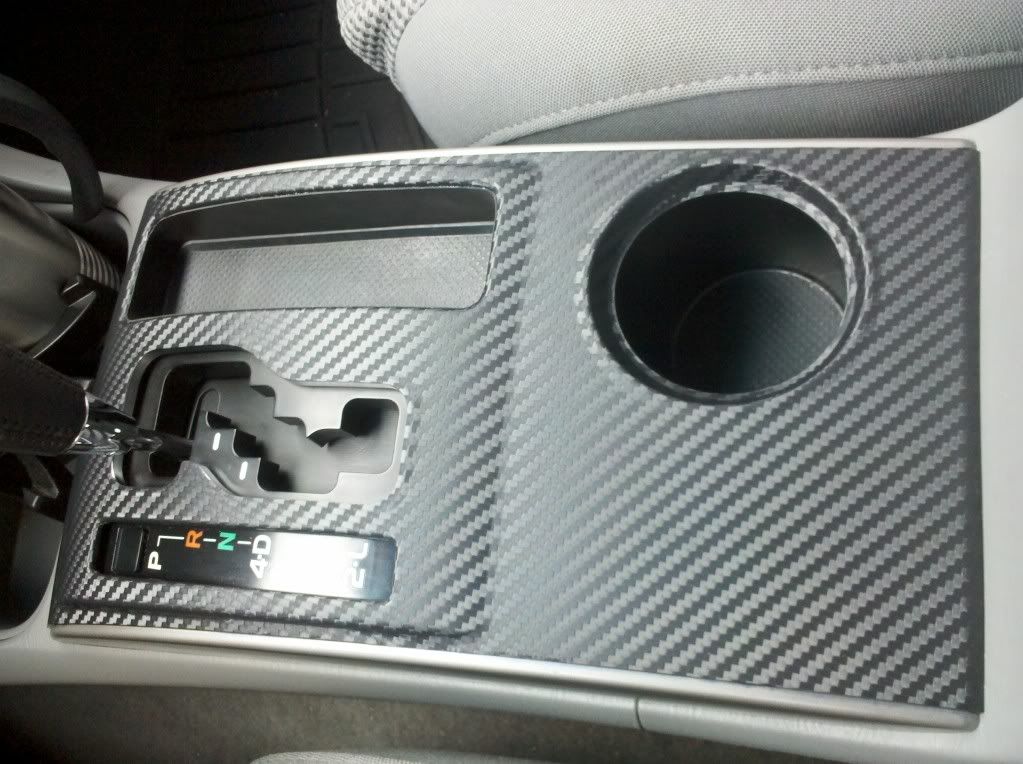 Here's a shot of what the rest of my truck currently looks like...