Discussion Starter
•
#1
•
Hey tuners,
I'm working with XDC events in putting together the REMIX CAR SHOW part of the XDC weekend in Firebird Raceway on October 16th. The Xtreme Drift Circuit (XDC) is the first nationwide drifting series and car show festival aimed at catering to drivers on both the professional and amateur (Pro-Am) level of competition, featuring the rising stars of the drifting world. Let's show 'em how deep the southwest can roll
As of right now, we're looking for SHOWCARS that are willing to participate for carbon fiber trophies and cash prizes.
AND just for the our 2010 season finale....we are featuring NIGHT DRIFT! Be sure to tell your friends because we don't want anyone to miss the XDC Finals!!
REMIX CAR SHOW
XDC has added to the experience off the track by introducing the REMIX Car Show Competition. REMIX will feature a wide range of cars, including exotics, modern muscle cars, and high-performance modified vehicles similar to the cars competing in the Xtreme Drift Circuit. Car club corrals for Nissan, Toyota, Mazda, Scion, Infiniti, BMW, Mustangs, Genesis, K-Cars and Muscle cars will be featured at each REMIX event. The REMIX Award Tour will be at each stop on the Xtreme Drift Circuit, in addition to the other standalone events across the country.
SHOW CAR REGISTRATION
(Show EVENT): $52.50 ** Includes 2 event passes. 1 Event pass for bike registration.
BUT if you want to register now, discounts are in place JUST FOR YOU
TEAM CORRALS AND CAR CLUB SPACE AVAILABLE
]
PLEASE EMAIL ME FOR THE BEST Discounts on Car show Registration and General Admissions tickets
Car Show Registration (EMAIL me for SPECIAL DISCOUNT. Car clubs receive lowest price and prime placement) :
https://xdc.webconnex.com/phoenixcr2010
Online Tickets (email me for SPECIAL DISCOUNT code) :
https://xdc.webconnex.com/events/phoenixtickets2010
If you are a model who wishes to sell their photos/calendars/other promotional items , Please contact me asap for more information.
**We have vendor areas available on the lot- if you are interested in setting up a vendor booth for your car club/organization/business, please email me**
Be looking forward to meeting and working with you guys
This is the EVENT you DON'T wanna miss!!
Khris Uybengkee
REMIX/XDC On-Site Coordinator
[email protected]
See if you got what it takes to be the best!
Here's a preview of the 'Asuka Design' Carbon-Fiber 'RE' Signature Awards of the REMIX Car Show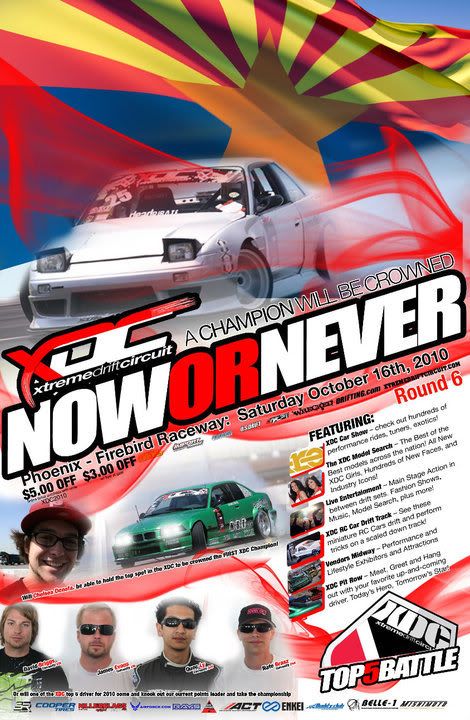 EMAIL ME ASAP for Vendor Booth/CAR CLUB inquiry
For all you lonely hearts out there..two words.. GOGO DANCERS
OOOHHHH CHYEAAAA!